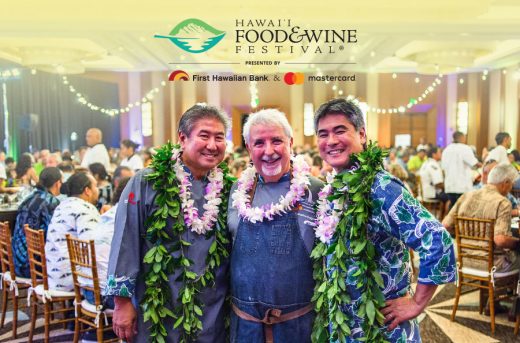 For the ninth straight year, Chef Works® will serve as the official culinary and hospitality sponsor for the Hawaii Food & Wine Festival. Starting tomorrow, chefs and mixologists from across the country will join homegrown talent with the beauty of the islands serving as a backdrop.
"This is an event unlike any other in the industry," said Payton Palacio, sponsorship and social media coordinator for Chef Works®. "This 22-day love letter to Hawaii's culinary scene is one of the country's most unique and diverse food and wine festivals. Chef Works® is once again thrilled to be a part of it."
Chefs will be outfitted in our bestselling Springfield Chef Coats — a short-sleeve jacket with our signature Cool Vent™ technology that's perfect for warm days on the islands. This particular chef coat is available in specific cuts for women and men.
In addition, we're providing our Cool Vent™ Baseball Caps with Trim so the chefs, winemakers and mixologists can complete the look.
"Our partners are so crucial to the work that we do at Hawai'i Food & Wine Festival," said festival CEO Denise Yamaguchi. "Each year, since the beginning in 2011, Chef Works® has supported the festival, helping our chefs to look their best in the finest quality chef coats while creating the picture-perfect and tasty experience for our guests. Their contributions to HFWF help us support culinary and agricultural programs in the state of Hawai'i."
---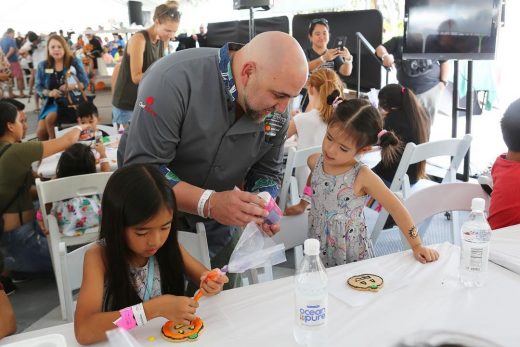 ---
The Chef Works® gear will go to more than 150 internationally renowned master chefs, culinary personalities, mixologists and wine and spirit producers. Some of this year's events include Crazy Rich Cocktails, EFFEN Vodka presents Drag Appétit, Howard Hughes presents Brews & BBQ and a significantly bolstered spirit and wine presence.
There are also several kid-friendly events.
"Each year, the Hawaii Food & Wine Festival team raises the bar in talent, events and flavors," said Amanda Stuckey, vice president of marketing for Chef Works®. "And each year our Chef Works® team is there to make sure the chefs look and feel their best. We've seen this festival evolve over the last nine years and we're proud to continue our sponsorship and affiliation with such a fantastic event."
The festival kicks off on Oct. 5 on the Island of Hawaii. It will move to Maui from Oct. 18-20 before wrapping on Oahu on Oct. 23 to 27.
For more information about the Hawaii Food & Wine Festival, visit here.
For more gear from Chef Works®, the global leader in culinary and hospitality apparel, visit us here.