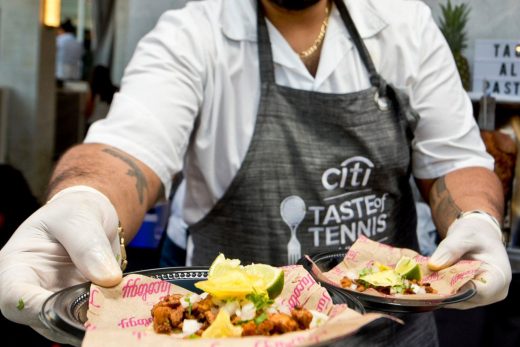 On July 31st, 2022, Chef Works was one of the key sponsors of the Citi Taste of Tennis at the Omni Shoreham Hotel in Washington, D.C.
Chef Nicholas Stefanelli, owner of three restaurants in D.C., including the Michelin-starred Masseria in the Union Market district. Chef Nick was featured on Fox's Good Day DC, making meatballs that were one of the featured dishes at the concession stand.
Watch Chef Nick and tennis player Andrey Rublev — currently the 8th-ranked men's player in the world — talk about the Citi Open and how it's gearing him up for the U.S. Open.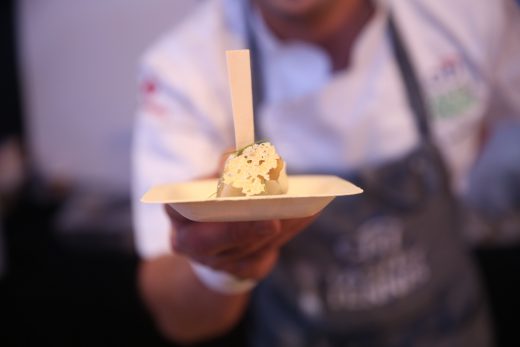 "We have great diners in this city and we're very grateful for it," Stefanelli said of his presence in D.C.
Stefanelli was named the 2010 Rising Star and a nominee for the Rising Star Award by the James Beard Foundation. In 2016, he was prominently featured in The Wall Street Journal.
Additional chefs who participated were:
Chef James Gee, Executive Chef of Dovetail

Chef Doron Petersan, Owner of Sticky Fingers

Chef Jassi Bindra, Executive Chef at Amrina

Chef Scheyla Acosta, Corporate Executive Chef at For Five Coffee Roasters
World Class Players Venus Williams and Andy Murray also attended this one-of-a-kind event. 
Stay tuned for the upcoming events throughout the year as Chef Works continues to celebrate community, greatness, and achievements on the court and in the kitchen.