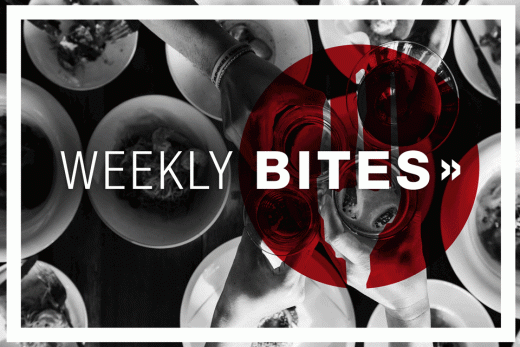 Welcome to Week 19 of 2019. Chef Works Weekly Bites is where we take a dive into the notable and fun food stories of the week.
First up is guess the quote.
"A recipe has no soul. You, as the cook, must bring soul to the recipe." (Know who said it? Answer at the bottom).
---
APPETIZER
We start off this week with an appetizer that some might find questionably appetizing. Are insects your thing? We don't judge. And yes, they can be a solid source of protein. Here's what CNN has to say about the subject.
Lobsters are not pretty. Dip these unsightly creatures into warm butter, and they instantly become a different matter to most of us. Why, then, do we gag at the thought of eating insects?

One Australian researcher hopes to change that. University of Queensland Meat Science Professor Louwrens Hoffman is exploring how maggots, locusts and other "alternative" proteins might be used or added to a range of specialty foods.
If you want to read more about – gulp — insect ice cream, then click here.
---
MAIN COURSE
The James Beard Awards were held Monday night in Chicago. Check out all of the winners here!
We talk a lot about sustainability in the restaurant industry and its impact on global warming. But is your personal diet also detrimental to the environment? Take this New York Times quiz to find out.
That Chrissy Teigen cooking show you've been waiting for is set to arrive! She's pairing with "Ugly Delicious" host David Chang for a new Hulu show. Read more about here from Taste of Home.
If you're a Game of Thrones fan, you're no-doubt already aware of this story. The coffee cup that made an unexpected appearance, post-Battle of Winterfell, has been dominating social media this week. No doubt it was a gaffe for a show that demands perfection. Food & Wine has the skinny here. But let's stay focused on the real issues, people. Missandei would want it that way.
---
DESSERT
There isn't much left in the world that can't be delivered to your door. There are monthly subscription boxes for men, women, children and pets. And now, for the Disney lover, you can get all of those Disney World snack and treats delivered to your home every month. Insider has the story here.
---
FOUND THE FORK
Next week is the National Restaurant Association Show, and Chef Works can't wait to connect with old friends and new ones at the largest annual gathering for the culinary and hospitality industries.
We'll be at Booth 1119 in the South Hall. More information next week on what we've got planned.
For now, make sure you are following us on all of our social media channels. We're on Instagram, Twitter, Facebook and LinkedIn. Be sure to tag us with #FindTheFork and #ChefWorks.
---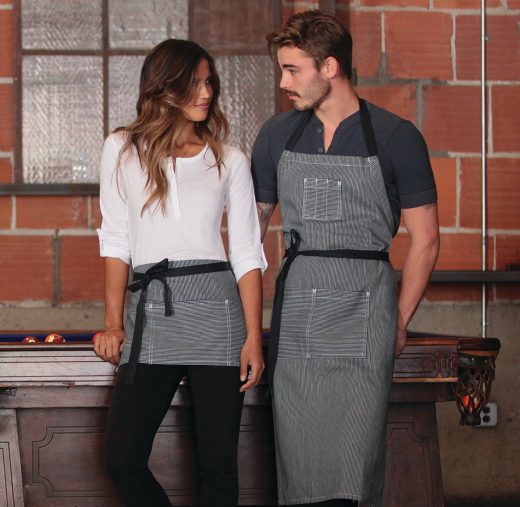 WEAR OF THE WEEK
Feeling a little bold this week? Then stripes are the way to go.
Check out the Portland family of aprons from our Urban Collection™ which definitely bring the fashion and the function. If you're looking for the durability in the back of the house, check out the Chef's Bib or Bib aprons.
For the front of the house, we've got the Half Bistro, Bistro and Waist options that look great. Love it for the pockets. Love it for the tiny details like the criss-cross bar tacks. Love it because it will likely become your favorite apron.
---
Quote answer: Thomas Keller.