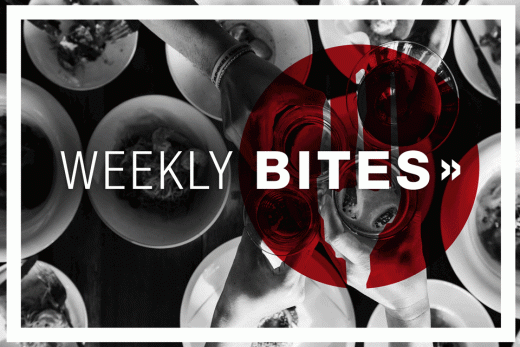 Welcome to Week 21 of 2019. Chef Works Weekly Bites is where we take a dive into the notable and fun food stories of the week.
First up is guess the quote.
"To eat is a necessity, but to eat intelligently is an art." (Do you know who said it? Answer at the bottom).
---
APPETIZER
The free market is what sets supply and demand. And a decade ago, the demand was for fast-casual dining – and lots of it. But has it reached a saturation point? QSR Magazine asks the question:
A decade ago, fast-casual concepts were still novel enough that their very entry into a market could draw long lines and buzz. But as the category has matured—and an onslaught of competitors has emerged to contend for Americans' dining dollars—customers now have the luxury of being particularly choosy when frequenting fast-casual restaurants. It's left some to wonder whether fast casual has reached a saturation point—whether its tremendous growth has finally found its ceiling.
You can read the full story here.
---
MAIN COURSE
Lots of bizarre, funny and interesting fast food news this week. There's definitely a theme:
— You might have heard about the Kim Kardashian tweet to Jack In The Box. Plenty of other fast food companies took the opportunity to cast some shade. US Magazine has a roundup of all the snark.
— KFC Has created a Spotify playlist with 46 songs that mention the brand. Marketing-Interactive has the story.
— Stuck in traffic (and listening to your KFC mix?) Burger King is going to start delivering food, via motorcycle, to LA drivers crushed by their commute. Here's the report from Nation's Restaurant News.
— Big Mac? Check. Large fries? Check. Passport assistance and consular services? Why not! If you're in Austria and you're a U.S. citizen, McDonald's can assist should you find yourself in distress. Per CNN, the chain will help travelers get in touch with the U.S. Embassy.
— Not traveling to Austria, but want to stay someplace domestically that's a little different? Perhaps the Taco Bell hotel and resort in Palm Springs is your cup of, uhm, hot sauce? CNBC has the report on the temporary pop-up.
---
DESSERT
The Chef Works blog loves a cool, refreshing glass of chocolate milk as much as the next person. Question is, has Nestlé gone too far this time? Read this story from Pop Sugar – about Snickers and Twix flavored chocolate milk – and decide for yourself. We'll reserve judgement until actually trying it.
---
FOUND THE FORK
Chef Works held two discussion panels at last week's NRA Show in Chicago. One was on women in culinary – featuring chefs Trang Tran, Stacey-Poon Kinney and Amber Lancaster.
NRA Show Panel: Sustainability in Culinary

Chef Chris Hill, Katherine Miller of James Beard Foundation, Jim Caldwell of Compass Group, Woody van Horn of WvH Hospitality LLC, and Tim Christian of Natural Tableware speak sustainable practices in the culinary industry.#100YearsOfWowModerated by Chef Works Marketing VP, Amanda Stuckey

Posted by Chef Works on Sunday, May 19, 2019
The other was on food sustainability, and featured Chef Chris Hill, Katherine Miller of the James Beard Foundation, Jim Caldwell of Compass Group, Woody van Horn of Hospitality LLC and Tim Christian of Natural Tableware.
Check out both videos in case you didn't catch it live.
---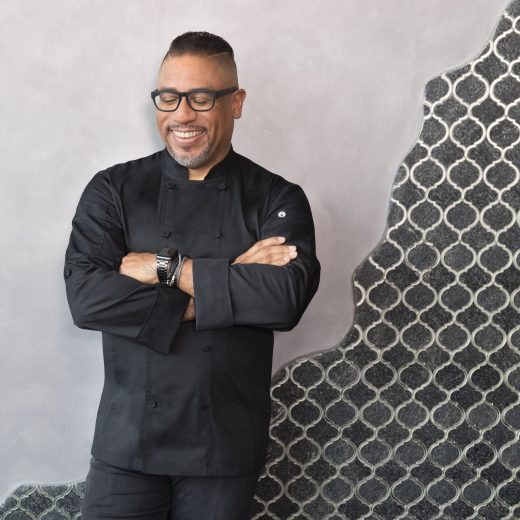 WEAR OF THE WEEK
Bow down to the fashion-forward styling and unbelievable comfort of the Bowden Chef Coat. This modern interpretation on a classic design takes the base of a traditional coat and elevates it with exquisite details like roll-up sleeves, Cool Vent™ side panels and multiple utility pockets.
The "lite" fabric blends make Bowden an essential addition to any back of the house.
---
Quote answer: François de la Rochefoucauld