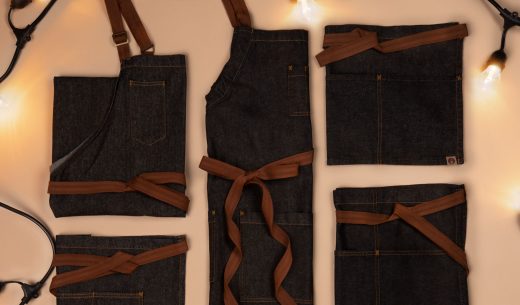 As the rain clouds roll away, it's finally time to take the covers off of your grill and patio furniture. Nothing brings family and friends together like the smell of a barbecue and the sounds of laughter while gathering around food.
You've got your burgers, brisket or portabella steaks. You've got the propane, charcoal or smoker ready to rock. Do you have the right look?
Whether you're a pit master, or just the master of your own backyard, Chef Works has the grill gear that will keep you looking cool and feeling cool as the temperature rises.
And to celebrate this tasty time of year, we'll be running a sale from today (May 24) through the 27th. Take 27 percent off of a minimum purchase of $100 using promo code BBQ19.
So what are the best aprons or chef coats for grilling in the backyard or back of the house? Glad you asked:
Let's start with the Memphis family of aprons.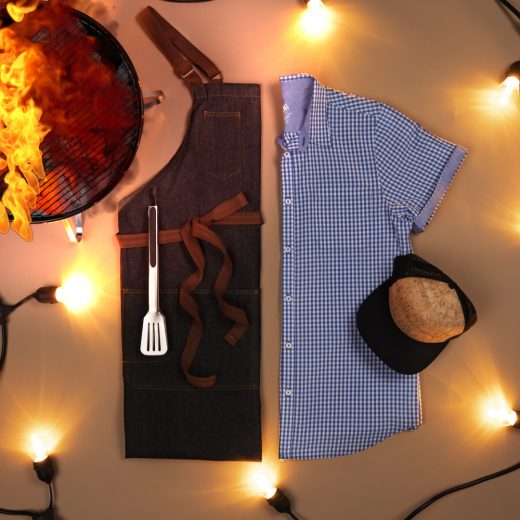 The Chef's Bib and Bib versions were made for working the grill. The classic, 100 percent cotton denim look is timeless. But it's the little details that catapult it into an efficient and modern garment. There are plenty of storage options, ranging from double front pockets to utility pockets. And the contrast tape ties are sure to draw compliments. Consider pairing it with a Short Sleeve Gingham Shirt and Cork Front Skater Hat hat to complete the look!
With five styles to choose from – Chef's Bib, Bib, Bistro, Half Bistro and Waist – the Memphis family of aprons offer a relaxed and comfortable fit.
---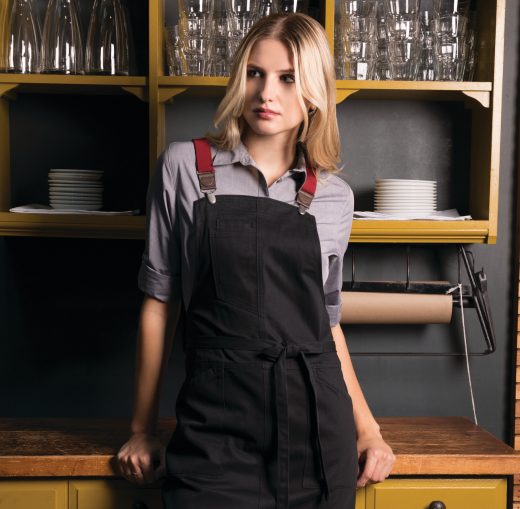 Are you more of a suspenders kind of cook? You can't go wrong with the Berkeley apron! Choose from a wide range of denim styles and colors – including jet black, white and indigo blue – and pick the suspender straps that match your personality! With more than 220 color and style combinations, the Berkeley offers something for everyone!
---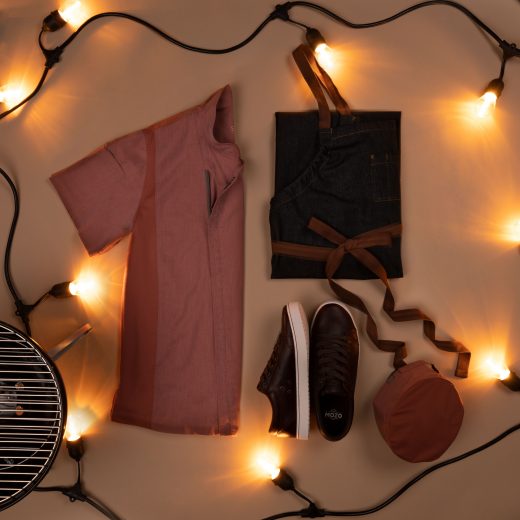 Do you prefer a cool chef coat and a bistro apron when you're working the grill? Zip-up and get to work with a Springfield Chef Coat! The short sleeves and Cool Vent™ paneling make it the perfect summer staple for indoor or outdoor cooking. There are lots of colors to choose from. And it just so happens that the "brick" Springfield (pictured above) looks great with any of the Memphis aprons!