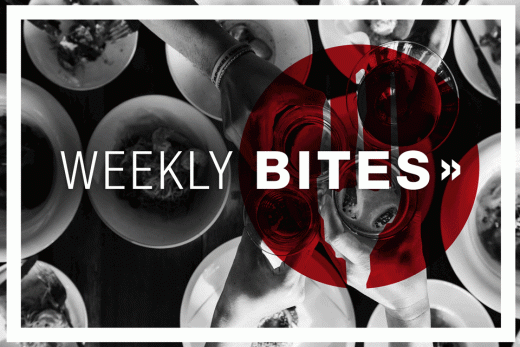 Welcome to Week 23 of 2019. Chef Works Weekly Bites is where we take a dive into the notable and fun food stories of the week.
First up is guess the quote.
"Food is an important part of a balanced diet."(Do you know who said it? Answer at the bottom).
---
APPETIZER
Fresh off of getting his star on the Hollywood Walk of Fame, Guy Fieri announced that he'll be opening his first restaurant in Boston. And there will be tequila.
Fieri is no stranger to Boston. The chef has filmed "Diners, Drive-Ins, and Dives" in the city (highlighting institutions like Rino's Place in East Boston and Mr. Bartley's Burger Cottage in Harvard Square), participated in the Guy Cooking with Best Buddies Food and Wine Festival (happening again this weekend), and even given the late Mayor Thomas M. Menino a ride around in his trademark Camaro.
We've got a little more on Fieri below in the Found The Fork section. But for now, you can read the full story at Boston.com.
---
MAIN COURSE
---
DESSERT
Doughnuts are good, but free doughnuts are the best! This Friday (June 7), Krispy Kreme is celebrating National Doughnut Day by giving away one free doughnut on the menu, no purchase necessary, at participating shops in the U.S. and Canada.
Here's the kicker; if they give away one million free doughnuts, they'll also "unlock" a free preview of their newest flavor. Restaurant News has the story here.
---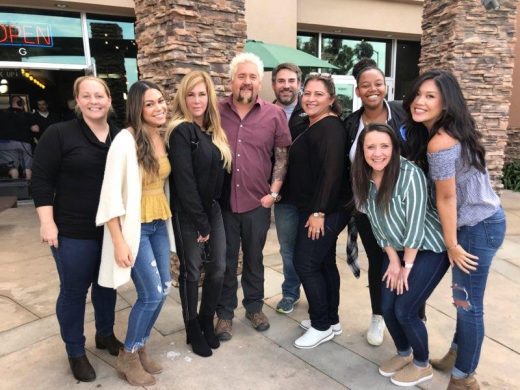 FOUND THE FORK
We mentioned there'd be more on Guy Fieri in this section. That's because the Chef Works team actually made an appearance on the latest episode of "Diner's, Drive-ins and Dives".
Chef Works does a lot of business with Fieri and his various projects (charitable or otherwise) and he was kind enough to invite us down for the filming at Tahini Street Food in San Diego. What we didn't know was that we'd be on the show!
You can check out the upcoming air times for the show or stream it at Food Network (if you have a log-in).
For all of the Chef Works news follow us on Facebook, Instagram, Twitter and LinkedIn. Be sure to tag us with #FindTheFork and #ChefWorks.
---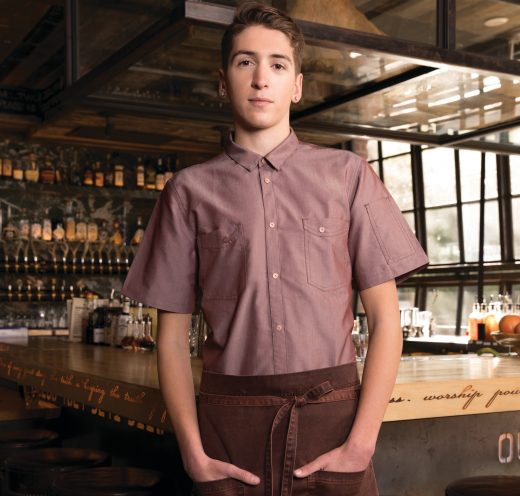 WEAR OF THE WEEK
It's definitely short-sleeve season. Doesn't your front of house staff deserve to keep cool during the hot summer months? The Jaxon Shirt is a perfect choice for servers, bartenders and brand ambassadors. The snap-front makes it convenient and comfortable while the plethora of storage options makes it one of our most popular offerings.
It's got a back-collar apron holder for the FOH staff that wears aprons and it's available in three different colors.
---
Quote answer: Fran Lebowitz