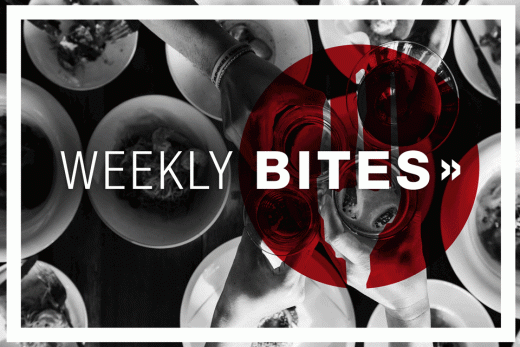 Welcome to Week 26 of 2019! Chef Works Weekly Bites is where we take a dive into the notable and fun food stories of the week.
First up is guess the quote.
"Food is our common ground, a universal experience." (Do you know who said it? Answer at the bottom).
---
APPETIZER
While hot dogs and apple pie might immediately come to mind when thinking about Americana cuisine, it's fast food that has long driven our country's culinary masses. Adam Chandler's new book, "Drive-Thru Dreams", paints the picture of how fast food correlates with American history. He talked to Smithsonian.com about the book.
Fast food [took off] in large part because of the highway system that we built in the 1950s and the1960s. America started driving more than ever before and we rearranged our cities based on car travel, for better or worse. And it was a natural business response to the American on-the-go kind of lifestyle.
You can check out the full Q&A here.
---
MAIN COURSE
---
DESSERT
Looking to sweeten up this year's Fourth of July celebration? Pop Sugar has 18 dessert ideas ranging from flag cakes to tarts to patriotic pretzel bites. You can get all of the recipes here.
---
FOUND THE FORK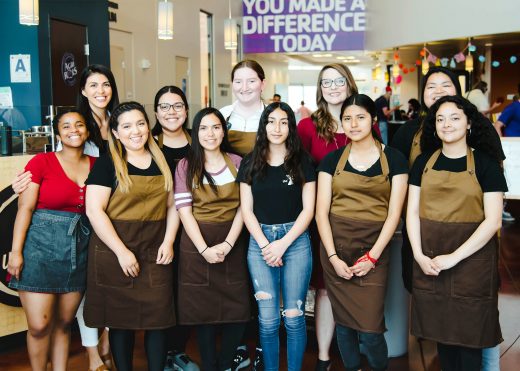 Chef Works is always looking to make a difference – and not just in the culinary community. We were happy to donate some aprons to Urban Life Ministries in San Diego. And they were kind enough to send us a great pic and a thank you note!
We're always on the prowl for our gear in the wild! For all of the Chef Works news follow us on Facebook, Instagram, Twitter and LinkedIn. Be sure to tag us with #FindTheFork and #ChefWorks.
---
WEAR OF THE WEEK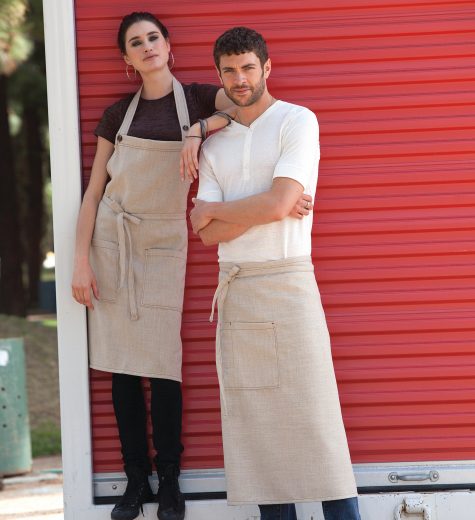 Like those aprons pictured above? While our SOHO Contrast isn't available anymore, the SOHO is! It comes in Bib and Bistro and the double-needle contrast topstitching is on point when it comes to fashion and function!
The Bib has stylish button neck straps and two patch pockets. The Bistro has a right patch pocket with a utility/pencil divide. Both provide a clean and earthy style that's perfect for the front or back of house.
---
Quote Answer: James Beard