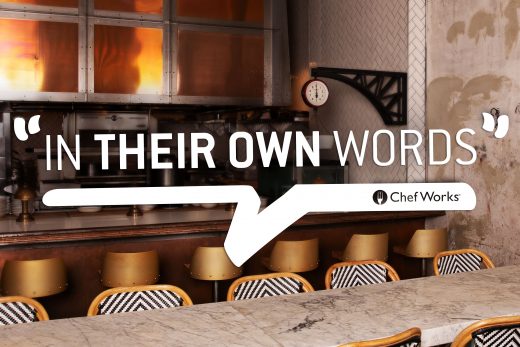 ---
"In Their Own Words …" grants a forum to chefs to discuss issues in and out of the kitchen that are important to them. If you're interested in submitting a topic, email kgemmell@chefworks.com
---
The road to culinary wasn't always an easy one for Chef Maria C. Kemp. There were twists, turns, parenthood and gender/racial discrimination along the way. And while those factors may have postponed her dreams, they never extinguished her passion.
Now she's the Pastry Chef/Owner of Beyond Decadence, a catering and pop-up bakery serving the greater Charlotte, N.C. area.
The Chef Works blog is pleased to present Chef Maria — in her own words …
---
I grew up in the pre-Food Network era. I wanted to bake, but there weren't many high-profile African-American women who were pastry chefs to help give my dream wings. So instead, I went to college and spent more than two decades as an IT consultant. It wasn't until my only child left the nest to pursue her own passions that this single parent decided it was time to do the same.
So in 2007, I took the leap and transitioned from working-adult to pastry school student. It was a journey that involved six-hour roundtrip Amtrak rides (224 of them, to be exact), five days a week for six months. But I was able to graduate from the French Pastry School's L'Art de la Pâtisserie program in Chicago.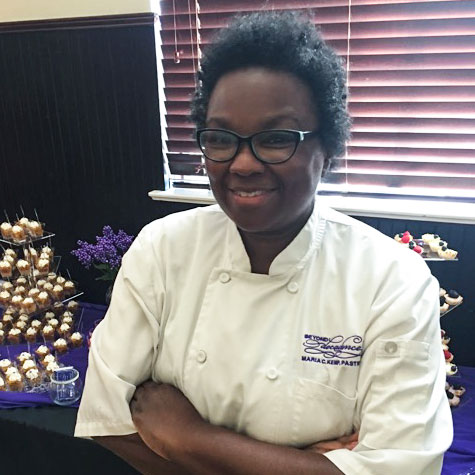 I immediately put my new skill set to work with a brick-and-mortar bakery in Normal, Ill., but opted to close after two years to care for my mother after she suffered a stroke. Five years later, the time was right to get back into baking and Beyond Decadence was born. In December 2016, after my mother graduated to be with Jesus, it was time to exit Illinois.
I moved to North Carolina two years ago and began specializing in American, gluten-free and French desserts. I knew one person in North Carolina, so it took a lot of hustle. I've since catered large and small events for private and corporate clients and wineries. I've done TV, radio and have been featured in newspapers. I love talking to youth and young adults about entrepreneurship.
My five pearls of wisdom are this:
Not everyone is your customer.
Discounting devalues your brand.
"It'll help get your name out there" typically means people want something for free.
The Keebler Elves are not real. You need to plan ahead and work hard. No one will do it for you.
Stay in your lane by focusing on what you do well.
I'm an extreme extrovert and I'm always "on," which can be exhausting. But I strive to achieve work-life balance through Pilates, Weight Watchers, prayer, wine time with "my tribe" and attending church. I'm 53, single and a Christ follower. I don't have time to look for Chef Mr. Right, because I'm too busy baking and building my business.
---
Follow Chef Maria on Facebook, Instagram and Twitter.
Beyond Decadence is a certified ACDBE, DBE, MBE, HUB, and SBE/MWSBE.