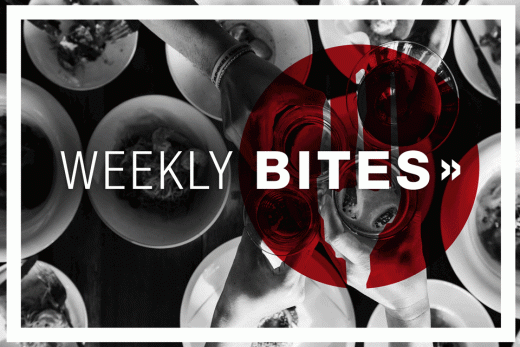 Welcome to Week 41 of 2019. Chef Works® Weekly Bites is where we take a dive into the notable and fun food stories of the week.
First up is guess the quote: "Patience is the secret to good food." (Do you know who said it? Answer at the bottom).
---
APPETIZER
Let's all wake up with a nice cup of coffee. Have $35? That's the going rate for a cup of Geisha coffee. The fact that singer Jason Mraz is growing it makes no difference. It's the coffee that's the star, according to San Diego Magazine's Troy Johnson, who spoke with Mraz and Bird Rock Coffee Roasters co-owner Jeff Taylor.
"It's the equivalent of unveiling a 50 year-old bottle of quality wine," Taylor explains. "This isn't for everybody. It's a historic moment for a select few people who want to see what a Geisha grown in San Diego tastes like. We're not going to be serving a $35 cup of coffee for very long. I imagine this will sell out in a few hours."
You can read the full story from Johnson here.
---
MAIN COURSE
What could the latest rounds of tariffs mean for food imports in the U.S.? It goes beyond red wine. Think parmesan, Spanish olives and more, via The Washington Post.
Pancakes are good. Soufflés are good. Why not soufflé pancakes? It could be a trend, according to MSN.
Are we fishing tuna beyond sustainability? NPR takes a closer look.
---
DESSERT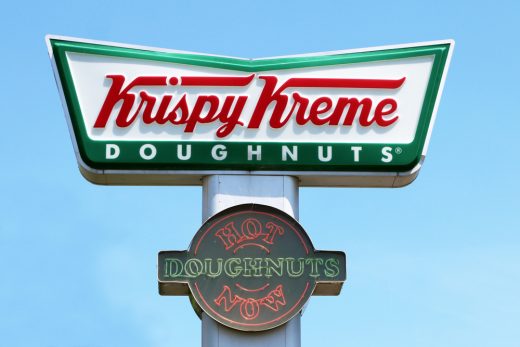 Halloween doesn't always have to be about the candy. Donuts can get into the act too. That's why Krispy Kreme recently announced three scary monster donuts. You can read all about them here, via Delish.
---
FOUND THE FORK
Nice feature from MLive on Michigan Chef Joe VanWagner – the new executive chef at Evan's Street Station in Tecumseh, Mich.
If you'll notice in the story, Chef VanWagner is wearing our Dorset Bib Apron!
If you want to be featured for wearing Chef Works gear during a media appearance, email kgemmell@chefworks.com
And you can always follow Chef Works news on our social channels: Facebook, Instagram, Twitter and LinkedIn. Be sure to tag us with #FindTheFork and #ChefWorks.
---
WEAR OF THE WEEK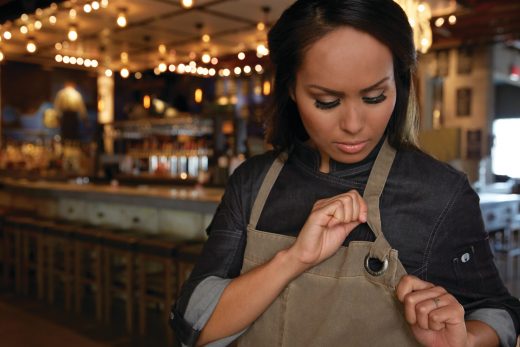 Like what Chef VanWagner is wearing in that pic? That's our Dorset Bib Apron — one of our most versatile, durable and reliable aprons.
Part of our Urban Collection, the Dorset comes in Bib, Chef's Bib, Bistro and Half Bistro. Plus it's available in five different colors (four on the Chef's Bib) so you can find the right look to match your brand.
The fashion-forward design features an antique-washed artisan finish and an adjustable neck grommet. The Chef's Bib and Bib styles have utility chest pockets and the Bistro and Half Bistro styles have large hip pockets that are perfect for either the back or front of the house.
---
Quote answer: Gail Simmons