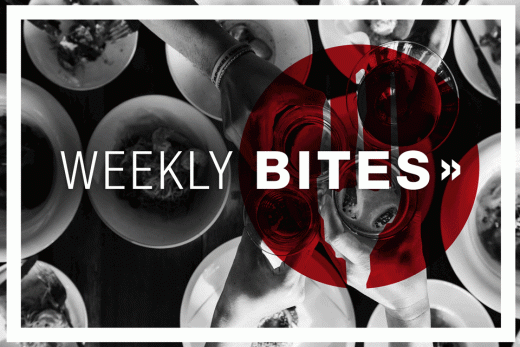 Welcome to Week 45 of 2019. Chef Works® Weekly Bites is where we take a dive into the notable and fun food stories of the week.
First up is guess the quote: "Good bread is the most fundamentally satisfying of all foods; and good bread with fresh butter, the greatest of feasts." (Do you know who said it? Answer at the bottom).
---
APPETIZER
We open this week on a technical note – as in – the technical process for how an emoji comes to life. The latest batch of food emojis are on their way. And the process is fairly vigorous.
Take, for example, the now-implemented falafel emoji: Much like a group of chefs huddled over a prep table at a menu planning session, the Unicode Technical Committee debated whether the falafels should be split open to show their green insides or kept whole. Should they be draped with tahini or kept naked? Should there be five to a plate or three? The final version used by Apple features a whopping 9 fritters resting on a bed of tahini and parsley, with one piece cracked open. (Other vendors clearly could not agree on the particulars.)
You can read the full report from the San Francisco Chronicle here.
---
MAIN COURSE
---
DESSERT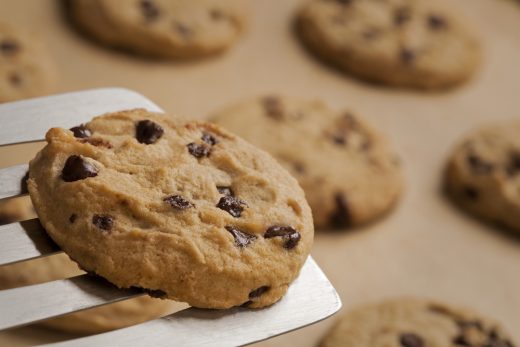 In better-safe-than-sorry dessert news, Nestlé recently issued a voluntary recall of Toll House cookie dough products for fear that they may contain food-grade rubber pieces. You can check out the story here from Pop Sugar, which gives you all of the details – including info on how to reach Nestlé.
---
FOUND THE FORK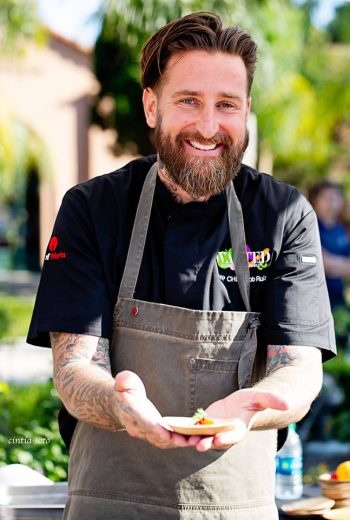 Chef Rob Ruiz, known to many for his ocean sustainability and advocacy efforts, closed up one of his restaurants in anticipation of opening two more. You can read the full story here from the San Diego Union-Tribune.
You might notice how dapper he's looking in his Detroit Shirt and Dorset Chef's Bib Apron.
For all Chef Works® news, you can follow us on our social media channels: Facebook, Instagram, Twitter and LinkedIn. Be sure to use the hashtags #FindTheFork and #ChefWorks.
---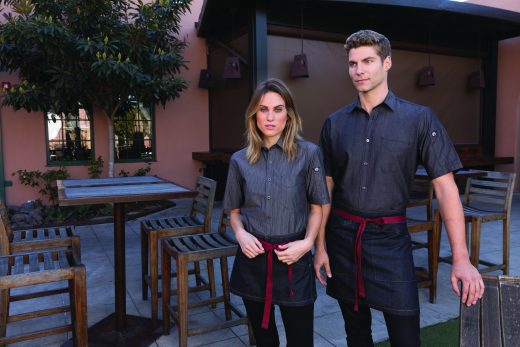 WEAR OF THE WEEK
The Detroit Shirt is one of our most versatile offerings. For starters, Detroit comes with plenty of options. It's available with either long or short sleeves. And there are exclusive cuts for women and men.
Durable, stylish and sophisticated, Detroit works as a FOH server shirt, but also as a cook shirt (see the article with Chef Ruiz, above). It's got utility pockets for either chefs or servers and the antique metal buttons give it a fashion-forward element.
---
Quote answer: James Beard