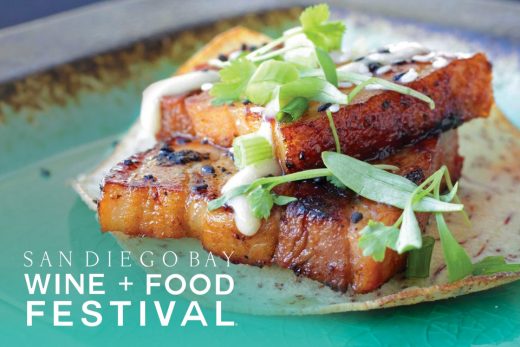 There is no better way to get direct feedback from customers than to go exactly where they are. It's that level of customer dedication that has helped make Chef Works® the global leader in culinary and hospitality apparel.
We know chefs and they know us. Each year we host dozens of chefs at our San Diego headquarters and they meet with our product development team. Those meetings are critical as we continue to make innovative advancements and fine-tune our products for market.
Outside of the kitchen, it's the food and wine festival circuit that is our proving grounds. Not only do we love getting out and mingling directly with our customers, it's also an invaluable resource for feedback.
And few of those festivals hold as special of a place in our heart than the San Diego Bay Wine + Food Festival.
"Not only has San Diego Bay Wine + Food grown into one of the most fantastic events on the West Coast, it's also right in our backyard," said Payton Palacio, sponsorship and social media coordinator for Chef Works®. "We're a global company, but there's something to be said for also being a supportive neighbor. And we're thrilled to align the Chef Works® brand with this extraordinary event."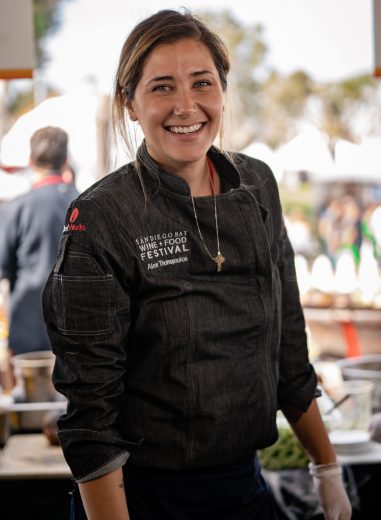 Chef Works is once again serving as the event's culinary apparel sponsor. We'll be donating more than 500 pieces of apparel – including embroidered Springfield Chef Coats (women's cut available), Berkeley Aprons and hats.
"The San Diego Bay Wine + Food Festival is now in its 16th year and recently ranked by USA Today as the top General Wine + Food Festival in the country," said Michelle Metter, founder of San Diego Bay Wine + Food Festival. "The honors we receive however are due to the makeup of parts that blend together to create this world class, weeklong experience.
"Central to that is our relationship with Chef Works® and the care and attention they pay to the chefs who give their time, passion and talents to the festival. The Chef Works team is passionate about quality, fiercely dedicated to our industry and some of the most fun and amazing people we will ever have the privilege to work with. It's because of partners like Chef Works® that San Diego has become known for its vibrant culinary scene and we are grateful for the continued partnership."
The San Diego Bay Wine + Food Festival begins on Nov. 9 and runs through Nov. 17. There are more than two dozen events during the week, culminating with the Nov. 16 grand tasting. For more information, visit their website.
---
ABOUT CHEF WORKS®
Chef Works is the global leader in culinary and hospitality apparel with unrivaled distribution in more than 70 countries.  With an emphasis on fashion and function, Chef Works dresses the back of the house and waitstaff for a diverse range of customers including: International hotel chains, award-winning restaurants and bars, culinary schools, food service companies, laundries, assisted living facilities and upscale cinemas. The family-owned-and-operated business has helped pave the way for the current culinary uniform movement by working directly with celebrity chefs, industry leaders and hospitality influencers to develop innovative, fashion-forward garments.