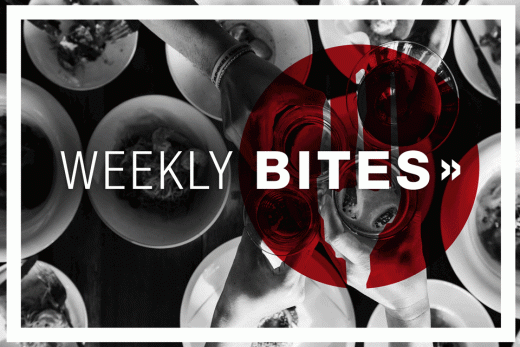 Welcome to Week 39 of 2019. Chef Works® Weekly Bites is where we take a dive into the notable and fun food stories of the week.
First up is guess the quote: "Life is a combination of magic and pasta." (Do you know who said it? Answer at the bottom).
---
APPETIZER
OK, what are we blaming millennials for ruining this week? Seems like we can't go a week without the generation of the millennium (unfairly) catching some flak for ruining something or other. This week it's the Amtrak food cart. Gone will be the days of white linen and meal reservations while taking a romantic train journey.
Amtrak is taking a cue from Boomers and blaming millennials for the change, citing a desire to lure a younger generation of riders who just want to look at their phones in private all day. "Some people really like [the dining car] and view it as sort of a nostalgic train experience," Peter Wilander, Amtrak's vice president of product development and customer experience, told the Post. "Some people, especially our new millennial customers, don't like it so much. They want more privacy, they don't want to feel uncomfortable sitting next to people."
Eater has the full story here.
---
MAIN COURSE
Food Business News takes a swing at forecasting some future food trends. Some seem spot-on.
What is the "blood" factor in Impossible Meat? Now that it's available in stores, the secret is out. The Associated Press has the report.
The chicken sandwich wars of 2019 just escalated to an entirely new level. KFC announced recently that in 40 locations it's testing a Chicken & Donuts sandwich. Not sure yet if it's brilliant or disturbing. Business Insider has the details.
---
DESSERT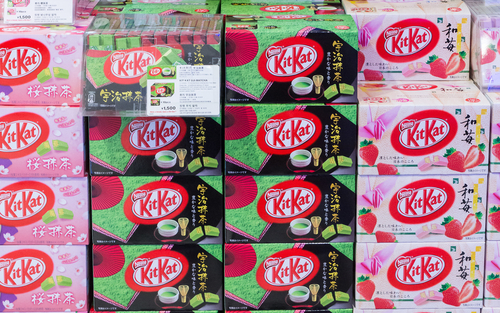 Up-market, bespoke KitKat bars? That's what Nestle is bringing to the table in the UK. Here's the report from The Guardian that details more than 1,500 flavor combinations that are great for tea time.
---
FOUND THE FORK
David Rose, our May Chef of Chef Works®, knows a good product when he sees it. Check out his video for the Vulcan VCS — and also check out that Boulder Chef's Bib Apron!
Looking good, chef!
Are you a fan of Chef Works® gear? Make sure you keep up with our social channels: Facebook, Instagram, Twitter and LinkedIn. You can tag us with #FindTheFork and #ChefWorks if you wear our gear or see us in the wild!
---
WEAR OF THE WEEK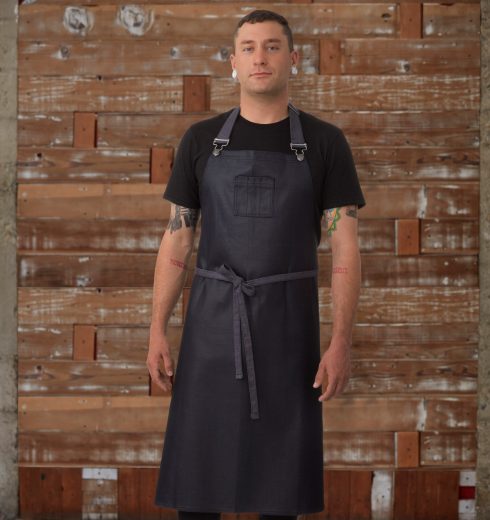 Like what Chef Rose is wearing? That's our Boulder Chef's Bib Apron and part of our Urban Collection™. Like all of our Urban apparel, Boulder has its own unique quality that makes it stand out. The artisan-waxed finish makes Boulder one of our toughest and most durable aprons. And it also comes in Bib, Bistro and Half Bistro so it's perfect for the front or back of the house.
As we say around here: Be bolder, go Boulder.
---
Quote answer: Federico Fellini