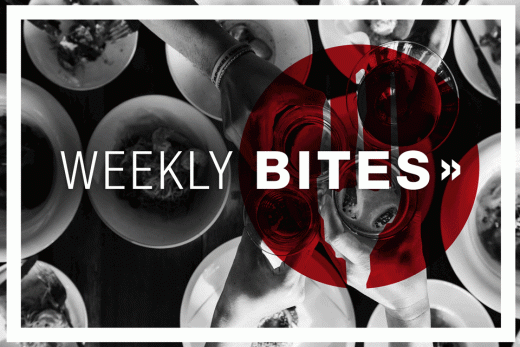 Welcome to Week 48 of 2019. Chef Works® Weekly Bites is where we take a dive into the fun and notable food stories of the week.
First up is guess the quote: "Popcorn for breakfast? Why not? It's a grain. It's like, like, grits, but with high self-esteem." (Do you know who said it? Answer at the bottom).
---
APPETIZER
There are few alliterative phrases that tickle the taste buds like "Taco Tuesday." It's a weekly proclamation that tacos rule the day. You would have thought that the "Taco Tuesday" URL would have been immediately swept up by some large restaurant group or conglomerate.
Not the case, according to Nation's Restaurant News:
In what appears to be an internet marketing coup, a small restaurant organization in Southern California has snagged TacoTuesday.com.

OC Restaurant Association, founded by marketing and special events entrepreneur Pamela Waitt, will launch TacoTuesday.com in spring 2020. The domain, bought for an undisclosed amount, will have a nationwide database of Taco Tuesday restaurant listings.
You can read the full story here.
---
MAIN COURSE
---
DESSERT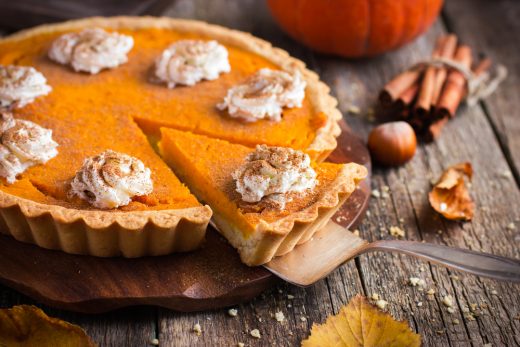 Scrambling for some last-minute Thanksgiving dessert ideas? Pop Sugar has not one, not two – but 50-plus to choose from. As you'd expect, given the season, there are lots of pumpkin-based recipes. But there are also puddings, cakes, cookies and crumbles. Enjoy!
---
FOUND THE FORK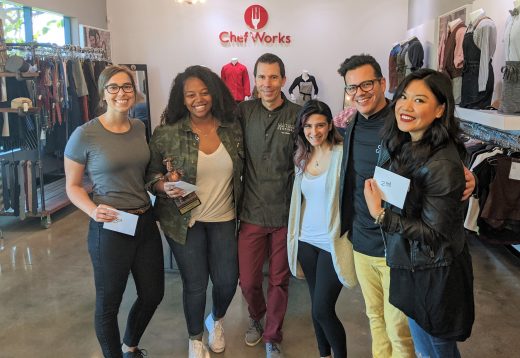 The annual Chef Works® Iron Chef competition was held last week, and we were honored to have a trio of top-notch judges on hand. The secret ingredient this year was "coffee," and chefs Ruffo Ibarra, Christine Rivera and Ron Oliver graded on taste, presentation and use of the secret ingredient.
For all Chef Works® news, you can follow us on our social media channels: Facebook, Instagram, Twitter and LinkedIn. Be sure to use the hashtags #FindTheFork and #ChefWorks.
---
WEAR OF THE WEEK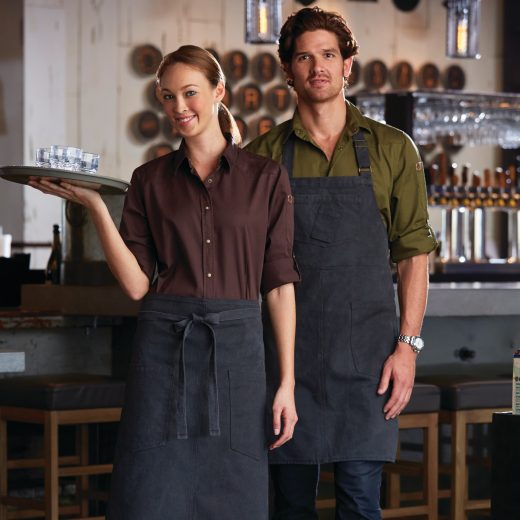 Monday's Five-Star Service feature included a bartender who wears the Rockford Bistro Apron. So we figured we'd share a little bit about this workhorse family of aprons. Rockford comes in a Chef's Bib, Bib, Bistro and Half Bistro.
The made-to-fade, 100 percent cotton canvas is durable and dependable, while the saddle-stitching detail adds a visual texture and additional reinforcement.
Rockfords are available in nutmeg or steel gray.
---
Quote answer: James Patterson