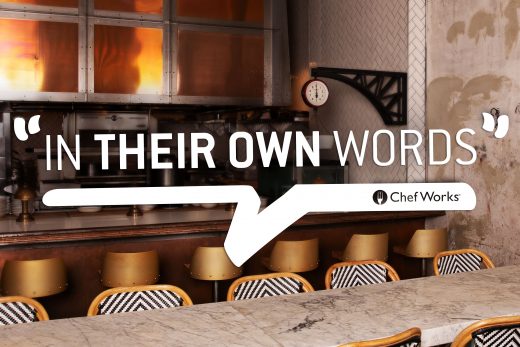 ---
"In Their Own Words …" grants a forum to chefs to discuss issues in and out of the kitchen that are important to them. If you're interested in submitting a topic, email kgemmell@chefworks.com
---
It was inevitable that Rafael Colon, aka Chef Noon, was going to end up in the culinary world. He grew up with a strong family culinary influence  – he just needed the right avenue to pursue his passion.
Serving in the Army gave him the discipline and organization he'd need to start his own business and transition to civilian life. Three years ago, he started his company, Chef Noon Catering Services, where he works in catering and meal prep with his wife, Jenny.
Here's Chef Noon on that journey: In his own words …
---
While my professional culinary career officially began after I got out of the Army, it really started years and years ago. Being Hispanic and part of a large family, I was exposed to people who loved to cook (like my mother), celebrate and eat good food. That was all passed on to me at a young age.
I believed cooking was always going to be part of me, but I also needed some life experience and life skills, which is why I went into the military. I joined the Army, spent some time stationed at Fort Bliss in Texas and was eventually deployed to Iraq for a year.
I knew I wanted to pursue an education after the Army. Since my wife, Jenny, and I had decided to set up roots in Phoenix, I opted to attend the prestigious Le Cordon Bleu and was proud to graduate with honors. There are a lot of people who have trouble transitioning into civilian life after military service. So I knew it was important to have a plan.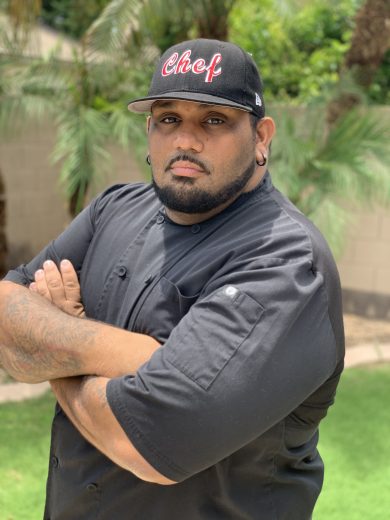 We both have always had an entrepreneurial spirit, so while I was going through school, we did a lot of research to see what went into being a private chef – while also exploring meal prep. In the Army, we called them MREs (meals, ready to eat) and in the back of my mind I always thought it might come in handy for families to alleviate some of the stress at dinner time.
I also knew that, post-Army, I wanted a job that was going to put the skills I acquired to good use. I naturally gravitate towards keeping things organized and systematic. Those were skills the Army taught me. Combined with the talents I developed in culinary school, the foundation was there for us to start our business.
We launched Chef Noon Culinary Services in Oct. of 2016, and I'm thrilled that we've since added three full-time chefs to our roster. We don't just have a business – we have a team. And I'm proud of all that we've accomplished.
They say that if you love what you do, you'll never work a day in your life. I was able to combine my passion with my training – and the end result is a family-run business that is expanding and, most of all, making people happy.