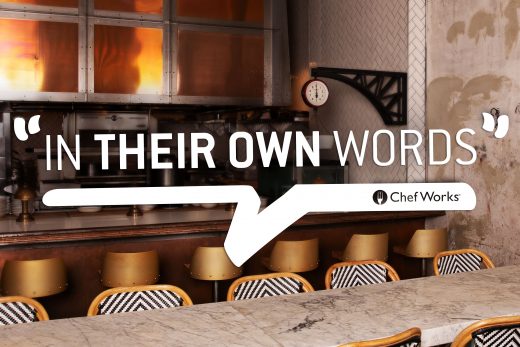 "In Their Own Words" is a new feature we're starting on the Chef Works blog. This space gives chefs a forum to talk about issues that are important to them. If you're interested in submitting a topic, email kgemmell@chefworks.com
---
Andy Raynor is the executive chef of the Old Kinderhook Resort in Camdenton, Mo. His restaurant is open seven days a week, 365 days a year for breakfast, lunch and dinner service — not to mention banquets.
He's also the father of three young boys. The work-life balance can take its toll. But he's finally gotten to that place where balance is achievable.
Here's Chef Raynor, in his own words …
---
Maybe it's that I became complacent with always working holidays, birthdays, weddings, etc. Important dates were less important and more routine. Fortunately, at some point, I realized I needed to be able to attend some of these important life events.
For the first five years of my culinary career, I was all in. Maybe it was selfish, but at that time I really wasn't concerned about being at a cousin's wedding or attending Thanksgiving with the family. I wanted to be with my work family — grinding and learning everything I could about cooking.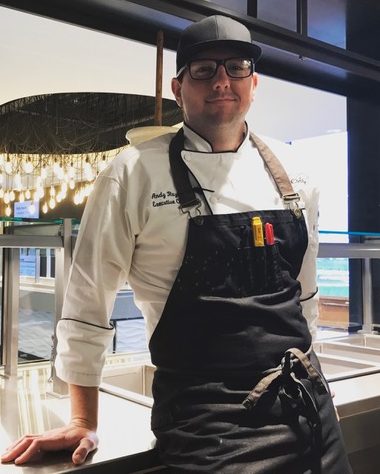 Luckily, I had a great apprenticeship with even better leaders to look up to — both at work and school — as well as fellow cooks who challenged me every day.
During that time I met my wife, who was a server at a restaurant in Kansas City and was going to school for her hospitality degree. Her working in the industry is an important piece of this puzzle. She understands what I do; not just being a chef, but all that goes into the day-to-day work because she has experienced it firsthand.
Now my wife and I have a whole different workload. We have a 3-year-old, and twin 7-month-olds. Finally, the last few years of my life, I realized that I needed to be home more than I have in the past. I know I won't be home every night as a chef, but as long as I manage my work-life balance, I will make sure to be there more often than not.
I believe the most important factor in me feeling like I don't always have to be at work is that I trust my staff. It took me a while to do so, but I finally was able to "let go" and empower them to make decisions on their own.
Holding people accountable is another big factor. My team knows what I expect from them, from my sous chef to my stewards. It is always a work in progress, but I make sure they have the tools and references they need. From proper recipes to each station's mise en place sheets, my staff always feels engaged and supported.
Lastly, my passion for my job is supported by my family. Whether it's a 15-plus hour day, or a 15-day stretch with no days off, they are always right behind me with love and encouragement.
Trust works both ways. I've learned to trust my staff. And my family trusts that I'll be able to make it to the next birthday.