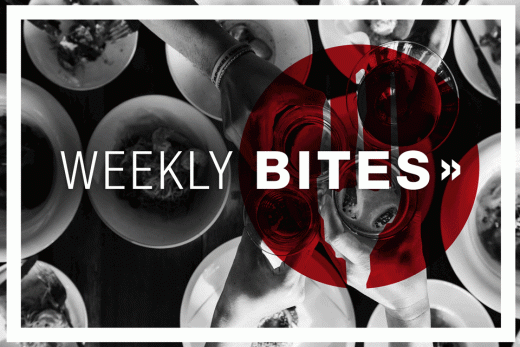 Welcome to Week 7 of 2019! Chef Works Weekly Bites is where we take a dive into the fun food stories of the week.
First up is guess the quote:
"You can't just eat good food. You've got to talk about it too. And you've got to talk about it to somebody who understands that kind of food."
Do you know who said it? (Answer at the bottom).
---
APPETIZER
If the mobile lifestyle has brought us anything, it's convenience. With an entire world that's just a voice command away (because using your thumbs is so 2017), there's not much we can't find out or accomplish with our phones.
The same is true for the restaurant industry. Many have turned to third-party delivery services – like Grubhub and Uber Eats – to deliver their bites to those who order via mobile. But according to the Associated Press, some brands – Jimmy John's, Domino's, Panera Bread and Olive Garden to name a few — don't trust their food in the hands of anyone other than their employees.
"They are delivering a very valuable experience to the consumers, but they are still growing themselves," said Dylan Bolden, a senior partner at Boston Consulting Group, who studied restaurant delivery. "Their model isn't completely ironed out yet to deliver a consistent experience."
You can read the full AP report here.
---
MAIN COURSE
Friendly reminder: TOMORROW IS VALENTINE'S DAY!!! You have been warned. If you forget, it's on you.
Food and romance have long been a power couple. When there's romance in the air, good food usually isn't far behind.
So in the spirit of love, here are some Valentine's Day links you might find useful:
Know that you're appreciated for all you're doing to make the day special for others.
---
DESSERT
Back in Week 5, we mentioned that Girl Scout Cookies were coming (say it in a Ned Stark voice and it sounds cooler). Well, they're here! You can either eat them straight from the box (no judgments) or you can take your GSC game to the next level. Their website released some recipes for sprucing up your cookies and incorporating them into other dishes.
---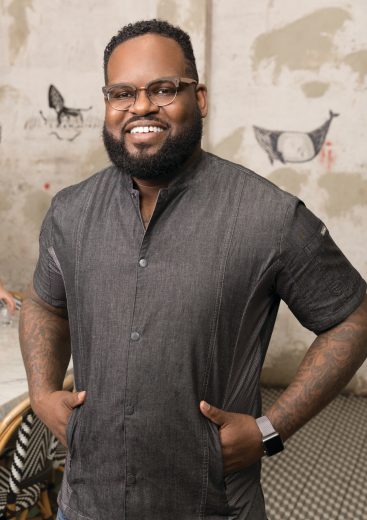 FOUND THE FORK
The Chef Works social media team has some big stuff planned over the next couple of days. Make sure you're following along on all of our channels – including Instagram, Twitter, Facebook and LinkedIn — to stay in the know. Don't forget to use the hashtag #FindTheFork to tag us!
First up, we're doing Valentine's Day gear giveaway! Be sure to check Facebook and Instagram on Thursday for your chance to win free swag like Chef Works aprons and accessories.
Then on Friday, in honor of Black History Month, Chef Lamar Moore do an Instagram takeover! The Chicago-based executive chef, a fan-favorite of last fall's "Welcome to Waverly" on Bravo TV, will be taking our Instagram through his kitchen and beyond!
---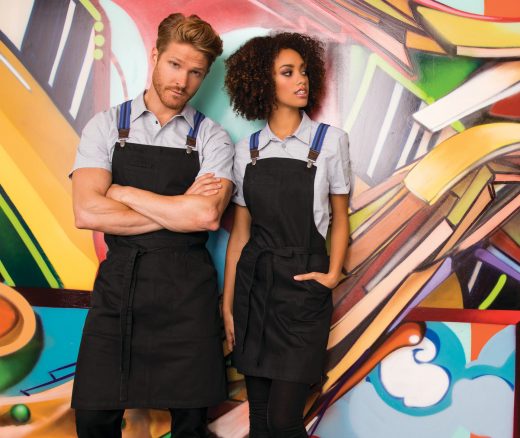 WEAR OF THE WEEK
Meet the last front of house shirt you'll ever need! The Havana, with exclusive cuts for women and men, has short sleeves, a snap front and a back-collar apron holder. The delicious details, like the side hem and back pleats, make it fashion-forward. The storage options make it super versatile! Pair it with any of our aprons to complete the look!
---
Quote answer: Kurt Vonnegut