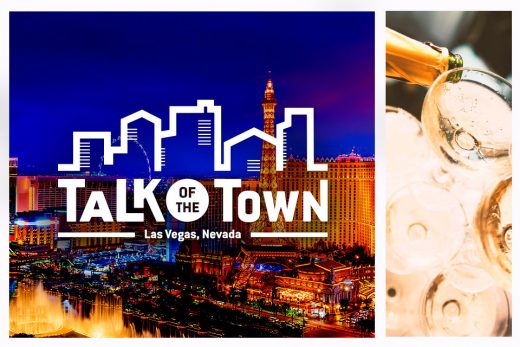 If Las Vegas doesn't have it, it probably doesn't exist.
Nevada's "City of Lights" may have built its reputation on excess. But while working to shrug off the "Sin City" moniker over the last couple of decades, it's also embraced refinement – especially within the culinary scene.
These days the city's bustling restaurant industry is bursting with celebrity chefs fighting for real estate and trend-setting gastronomy that's winning over visitors one bite at a time.
"I think there are still a lot of preconceived notions that Las Vegas is endless buffets and neon flashing lights," said Chef Anne Callaghan, one of the designers for the michefs network and a U.S. brand ambassador for Alexander Gourmet. "What you have is a diverse global cuisine offering domestic and foreign tourists as wide a range of options as you'll find anywhere in the United States in such a contained area."
---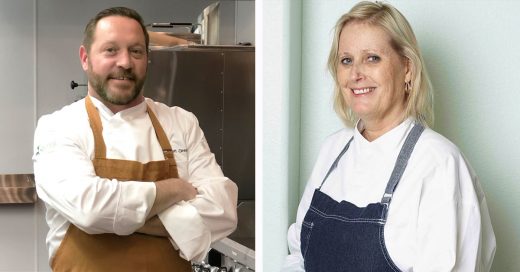 ---
With half a dozen chefs in the Las Vegas area and nearly 20 across the country, michefs offers consulting, product and brand development for the hospitality industry – which includes a 2019 partnership and product launch with tabletop manufacturer Steelite International.
"The best way to visit Vegas is with an open mind and staying in the know with all the local restaurants via social media," said Chef Todd Harrington, michefs designer and director of culinary for Blau + Associates. "Get to know the chefs. Introduce yourself and let them know you are coming in to try their food and you'll most likely be rewarded with a little special attention and maybe even something new to try!"
The Las Vegas Strip is the hub of it all. Dozens of restaurants are crammed into a 4.2-mile stretch with each concept trying to outdo the other by upping the ante with robust flavors and memorable customer experiences.
Sure, the buffet still has its place – as recently detailed in this Food & Wine piece about the history of the all-you-can eat Vegas staple. But there's a lot more to it than that.
---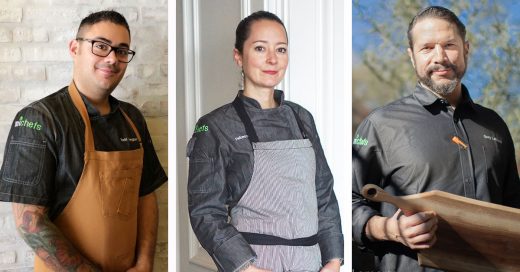 ---
"You've got world-class hotels to a bohemian downtown all within just a few blocks of each other and they are all operated by the tightest-knit chef community in the country," said Chef Gary LaMorte, a michefs designer and founder of Honest Hospitality Team. "This city is the best in class for industry support and cohesiveness."
But most chefs agree that it's OK to get off the neon path and experience the region that surrounds the strip.
"Seeing all of the off-strip developments and the boom of our local restaurant scene has been amazing to watch because we have an incredible mix of talent in this city," said Chef Scott Green, a michef designer and director of culinary operations for Golden Entertainment Tavern Group. "For anyone looking to experience it, our BOH brawl series that happens late nights throughout the year is the best way to mingle and view our community at its best!"
An estimated 42 million people visited Las Vegas in 2018. That's a lot of different taste buds. So the challenge for chefs is crafting menus that are going to satisfy domestic and international taste buds, all while still offering world-class service.
"Las Vegas has such a diverse group of people flowing in and out of the city – ranging from families, the convention attendees, the weekend warriors and of course the locals," said Rebecca Bills, a michefs designer and corporate executive pastry chef for Gen3 Hospitality. "I need to be able to satisfy all appetites/cuisines from comfort food to fine dining. We are lucky to have access to a variety of fresh food sources and an immense talent pool in this city. I am also privileged to be a part of the michefs network."