---
Chef Sterling Wright lives his life by this motto — impact over income. After having the opportunity to sit down and talk with him, we agree that he is doing just that! We're excited to share with you some of the ways he's using his culinary expertise to impact his community.
---
If you want to learn more about Chef Sterling, how he got started in the industry, his time on Hell's Kitchen, and why he turned down a job with Gordon Ramsay, you can read all about that in his Chef of Chef Works feature. But now, we want to focus on how he's empowering young people in his community through cooking and the impact he is having on South Nashville.
A Christmas Culinary Class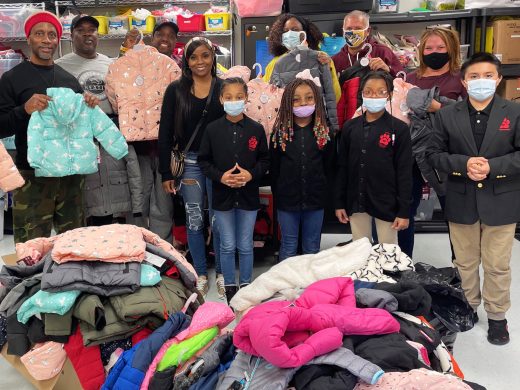 This past Christmas, Amanda Jamison, associate pastor of cultural arts at her Church in Southern Nashville, invited Chef Sterling to put together a Christmas cooking program with some of the kids at the church. Neither of them knew what to expect of the event, but Chef Sterling agreed to help out. 
The hope was to do something fun for the kids and give back to the community for the holidays. The outcome of the day was more than either of them could have expected. 
13 children between the ages of six-18 signed up to take part in the class. They gathered at the church at seven in the morning, were gifted Chef Works aprons, and cooked until 10:30am, when the congregation gathered for the service. Chef Sterling taught them how to make bananas foster and french toast. 
He said some of them hadn't even sliced fruit before, and it was such a beautiful experience to be able to show them how to cook delicious food in the kitchen and teach them some practical skills. Thinking back on the day, Chef Sterling says, "I was just so excited, I don't know how to put it into words." 
He went on to say, "You put a chef coat and an apron on a kid and it changes their whole world." Sometimes people don't realize how much a small gift can inspire a child — but feeling seen and valued by the culinary community was so important and inspiring to these children.
Pastor Amanda's son, Devin, like many other young people in South Nashville, looks up to Chef Sterling. He is getting ready to graduate from high school and is planning to continue his education at the Culinary Arts A.A.S. program at Nashville State. She credits Chef Sterling with inspiring him and thanked him for "putting that fire in him."What's next for the kids who love to cook?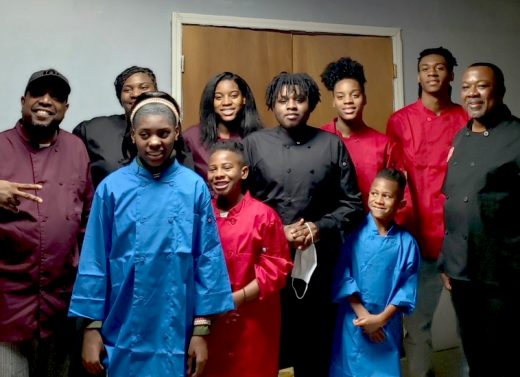 What's next for the kids who love to cook?
After seeing how excited the kids were to cook with him at Christmas, Chef Sterling started making plans for this summer. 
He plans to partner with the same church, Clairborne Family of Faith Worship Center, to put on a summer cooking camp for kids. At this camp, he wants to teach them not only how to cook, but also how to grow their own vegetables. 
South Nashville is a food desert — an area where it is hard to find affordable and high-quality fresh foods. He wants to teach the kids to grow their own vegetables so that they will have access to healthy, good food despite the neighborhood's limited resources. 
Part of Chef Sterling's hope through this summer program is that it will help keep kids out of trouble. He told us that during the summer in Nashville a lot of inner city youth get into trouble. They are bored and living in poverty and that can lead to poor decisions. A lot of the older children will get summer jobs, so his target age is ages six-15. 
He's expecting to get quite a good turnout — hopefully three classes with 30 kids per class. Even though this will be the first year running this program, he doesn't expect to have any trouble finding interested students. 
His personal success has made him quite popular in South Nashville. He is the first person from his hood to have a goal, keep positive, and find success in his industry.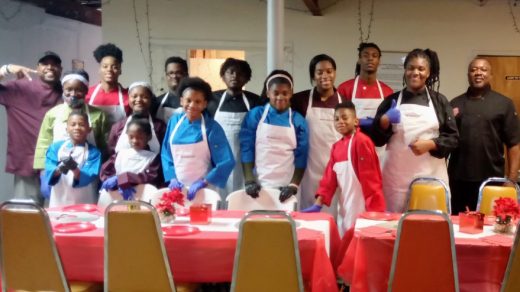 What "impact over income" looks like in action
Chef Sterling has been able to give to his community in other inspiring ways. Last Thanksgiving, he gave over 100 turkeys away to members of his community and gave gift cards to the elderly. He said he wanted to make sure that everyone would be able to enjoy Thanksgiving. 
His hope is to have a lasting impact on the kids. After learning from Chef Sterling, some of the kids are finding they have a desire to pursue the culinary industry professionally while others are given the tools to grow and cook good food for themselves and their families. Both are great long-term outcomes, but in the present he hopes to give them a fun, safe way to spend their summer.
According to Chef Sterling and Pastor Amanda, so much of the media and news coverage of South Nashville is negative — and they share the sentiment that it's important for the rising generation to feel like people are rooting for them despite the challenges they face. 
"I just can't wait to see these kid's faces when they see the whole world knows about them. 'Cause no one gives them this chance," said Chef Sterling. 
Pastor Amanda shared about how she wants to change the negative perception of South Nashville. She said she sometimes feels like people talk and ask, "Can anything good come out of South Nashville? And we are here as loud as we can, saying, 'Yes, and it's us!'"
How You Can Help

If you'd like to support Sterling in creating a bigger impact within the community and reach his $300K fundraising goal, you can send donations here: 
GoFundMe: https://gofund.me/1c294317 
Make a check to Claiborne Family of Faith Worship Center
81 Claiborne St.
Nashville, TN 37210
Venmo: @ClaiborneFamilyofFaith-Worship 
When we all work together to change the world for a better place, dreams become reality.