Beth Dawson came to Chef Works as the director of client services with one goal in mind: Make the customer happy. A little more than four months into that endeavor, she's pleased, but never satisfied as she chases the dream of 100 percent customer satisfaction. She took some time to chat with us about the ins and outs of her job.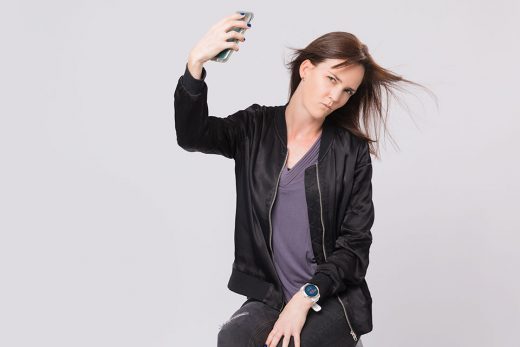 Give us the rundown of what you do.
Beth Dawson: I am focused on the customer experience. I work closely with the customer service team, which is one of the primary faces of Chef Works. They build the relationships with customers. In my time here I've been able to observe how we can improve on the customer experience. My primary focus is giving my team the best opportunity to be successful through coaching, development and product knowledge. Most of the time customers are very satisfied with their experience. I'm not happy with 'most of the time.' I want all of the time. We want to be better today than we were yesterday. And we want to be better tomorrow than we were today.
How does coaching play a role in what you do?
Beth Dawson: In a scenario where a customer isn't satisfied, I first work to understand their primary concerns and often it's something with the process. They have already had a connection with our customer service representative so my job is to help mitigate the process and figure out how we can make them happy. I'll engage with and coach our representatives to talk through the solution. How do we stay upbeat? How do we listen to the concerns of our customers? How do we listen to the entire issue and then give them the steps we'll take to find a resolution in a timely manner? I want my staff to share with the customers their confidence and solution-oriented service. What I'm finding from my team is they appreciate that approach so they are able to make customers satisfied. Less escalation means happier people.
What's the most challenging part of your job?
Beth Dawson: As the industry changes, technology changes and the customer service experience evolves, we need to be able to change with it to always make sure we're meeting the needs of our customers. It's a challenge I happily accept because as we come together as a team and find our successes as a team, we grow stronger together and are better at serving Chef Works' customers.
What's the most fulfilling part about your job?
Beth Dawson: Watching my team grow and watching my team have success when their customers feel great. It's an extremely satisfying feeling when a job is well done. So to see my staff – and their customers – have that feeling is extremely fulfilling.
What's your favorite piece of Chef Works gear?
Beth Dawson: I love the aprons! I bought a Berkeley Bib Apron in sky blue for myself and I don't cook for my kids without it. I loved it so much I bought one for my best friend. No surprise, she loves it too!