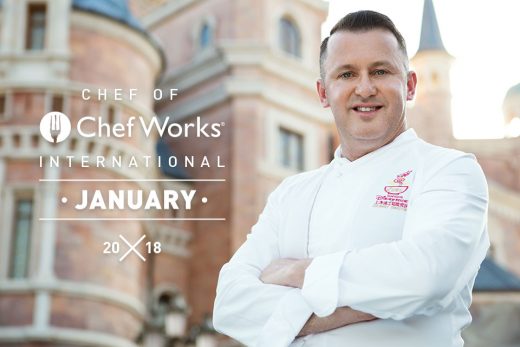 Chef Alan Orreal, director of culinary at the Shanghai Disney Resort in China, has been spearheading food operations across the mega resort since it opened in June of 2016.
He leads a massive culinary army of 1,000 professionals, producing approximately 11 million meals per year. Previously he was the director of food and beverage development for Resorts World Sentosa in Singapore, where he helped oversee the food and beverage operational spaces during the four-year construction of the resort.
Chef Alan, 49, was born in Australia. Though he's lived and worked in Asia for most of his life. With more than 30 years of dedicated culinary experience – ranging from 5-star hotels, airline catering and fine dining — his style can be described as modern global cuisine.
Chef Alan's philosophy is that cuisine is indicative of culture. He's been a guest lecturer at food colleges across Asia and is a strong advocate for international apprenticeships and academic training. Last year has conferred with an Honorary Distinguished Professorship by the Shanghai Institute of Tourism.
He was a host and judge of the award-winning reality television series "The Big Break," which helps underprivileged and homeless teens through education and cooking. That remains a cause that is close to him, and he continues to work with multiple organizations that help at-risk teens.
He is also a WACS-approved, A-grade judge and sits on the World Association of Chefs Societies committee as vice-chairman for the global development of young chefs.
Among his many achievements, Chef Alan has earned coveted trophies and medals from numerous events, including FHA Singapore, Penang Battle of the Chefs and Culinary Art. He was also the culinary coach for the Japanese National Junior Team that won gold and silver medals at the 2008 Culinary Olympics.