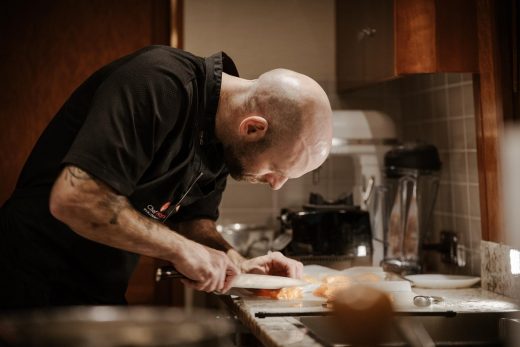 If you think cooking is reserved for the home-loving types, think again. There's a side to the culinary arts that ventures beyond its most nourishing qualities — a side that's daring, bold, and even a little rock 'n' roll.
Chef Dave White is a case in point. You might know Chef Dave from the seventh and most recent season of Below Deck: Mediterranean, Bravo's reality series that follows a nine-person crew aboard a 150-foot yacht. There's luxury, romance, and drama. But like most reality shows, it only scratches the surface of who Chef Dave is. 
In Chef Works' newest episode of Sound Bites, Chef Dave gets personal with special guest host Chef Rich Sweeney. He reveals how cooking and extreme sports are more alike than you think. He shares his philosophy for finding your rhythm in a fast-paced working environment such as a kitchen. He also gives us the scoop on the Guinness world record he's looking forward to breaking in April 2023!
Click play, and don't forget to leave us a comment.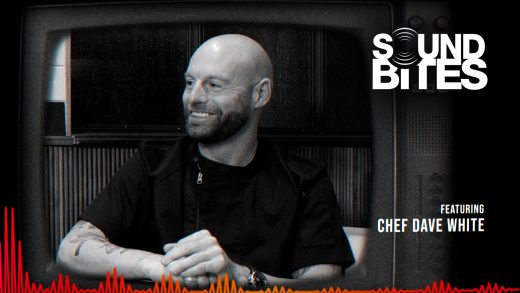 Chef Dave wears the Varkala chef coat in black.
Click here to shop: https://www.chefworks.com/varkala-chef-coat-cbz03