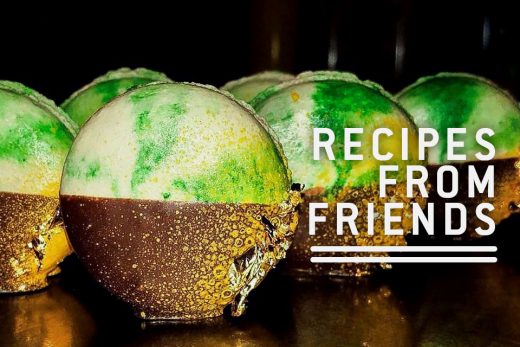 There are lots of ways to celebrate the Patron Saint of Ireland this Sunday. Some involve eating. Others involve drinking. And there are also plenty of festive activities that surround St. Patrick. But one thing is for sure – they all involve green!
We turned to Dallas-based pastry chef Casey Doody to concoct a sweet (and green) treat just for the Chef Works blog in honor of St. Patrick's Day. Trained at the French Pastry School in Chicago and the Art Institute of Dallas, Doody has worked in all kinds of restaurants from casual to fine dining to hotels.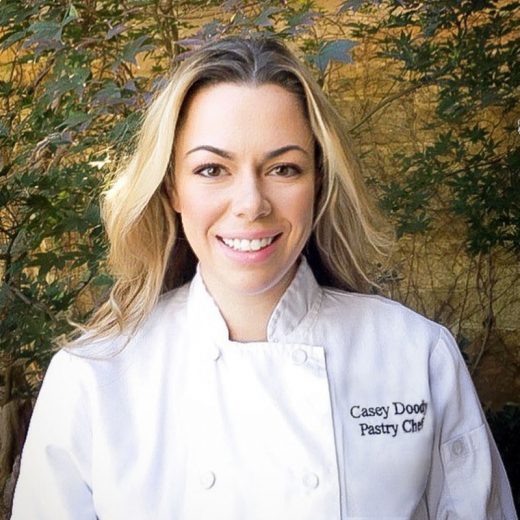 For this holiday, Doody is going with macarons. Which makes sense … her confections have been featured in magazines, she's cooked at the James Beard House and she even invented the first-ever fried macaron for the Texas State Fair. She's happy to share this recipe with our readers. All she asks in return is for folks to do a little reading up on No Kid Hungry and to help out if they can.
Enjoy!
FRENCH MACARONS
110g Egg whites
40g Water
150g Sugar
150g Almond flour
150g Powder sugar
Equipment:
Pot
Digital scale
Electric mixer and whisk attachment
Robocoupe
Tami Sieve ( flour sifter)
Silicone baking mat
Round piping tip
Pastry bags
Spatula
(All temperatures Fahrenheit unless noted)
Preheat convection oven to 280-degrees.
Separate egg whites into two, scaling out 55g and 55g. Place one of the portioned egg whites into an electric mixer bowl and reserve the second half for later.
In a robocoupe, pulse almond flour and powder sugar together until super fine. Sift flour mixture twice. Add the first of the egg whites, 55g of egg whites to the sifter flour mixture.
Combine water and sugar into a pot.
With a fitted whisk attachment to the electric mixer, start whipping egg whites on medium speed. As the whites are whipping, bring the sugar mixture to 110-degrees Celsius. Once your sugar has reached 110-degrees Celsius, stream into your foamy egg whites by pouring it down the side of the electric mixing bowl to create a meringue mixture. Add green food coloring for St. Patrick's Day deliciousness!
Once meringue reaches a medium-to-stiff peak, incorporate meringue into the sifted dry ingredients. Add the reserved 55g of egg whites into flour/meringue mixture until all ingredients are homogenized.
With a round, half-inch piping tip fitted onto a disposable pastry bag, pipe desired sized circle onto a silicone mat.
After piping the macaron batter, let macarons sit unbaked for an hour.
After the macarons are dry, place them into a 280-degree oven for 12 minutes.
---
Have a recipe you'd like to share with our readers? Email kgemmell@chefworks.com