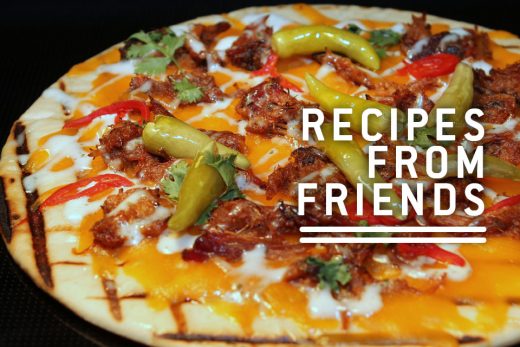 The house party of all house parties is just two days away! If you couldn't score tickets to the big game in Atlanta, then chances are you're going to be gathering with friends to watch the New England Patriots go for the franchise's sixth championship against the Los Angeles Rams.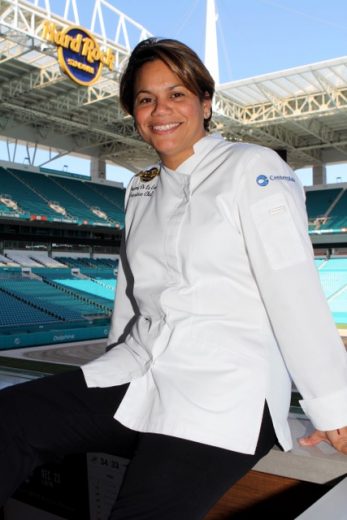 We want to help you go beyond hot dogs and delivery pizza this year and elevate your Super Bowl Party game with a recipe that will blow your friends away. That's why we turned to Chef Dayanny De La Cruz, the executive chef at Hard Rock Stadium who oversees the culinary for all Miami Dolphins games.
She knows her food and she knows her football. And even though it's the Pats and not her Fins in the Super Bowl, she was still kind enough to pass along an exclusive recipe just for the Chef Works blog.
Game on!
PULLED PORK GRILLED PIZZA WITH WHITE BARBEQUE SAUCE
Servings: 6
1 14-oz. dry pizza crust
2 cups sharp cheddar cheese
1 cup olive oil blended with thyme and rosemary
1 cup of pulled pork tossed in barbeque sauce
6 each sport peppers
½ cup cilantro leaves
White BBQ Sauce
½ teaspoon Ancho Chile
1 cup of mayonnaise
1 teaspoon of white vinegar
½ teaspoon of mustard
½ teaspoon of sugar
½ teaspoon garlic powder
½ teaspoon of horseradish
½ cup of water
½ teaspoon of sugar
Preparation
Preheat oven to 450 degrees.
Brush the pizza dough with blend oil and grill lightly.
Place the pizza on baking sheet and top with cheese, pulled pork and sport peppers, place on the side.
Combine all ingredients for the white barbeque sauce in medium size bowl, whisk until completely combined. Place in squeeze bottle for service time.
Place pizza in the oven and cook for 7 minutes.
Drizzle with white barbeque sauce and garnish with cilantro leaves.
Refrigerate any leftovers (but we're pretty sure there won't be any!)