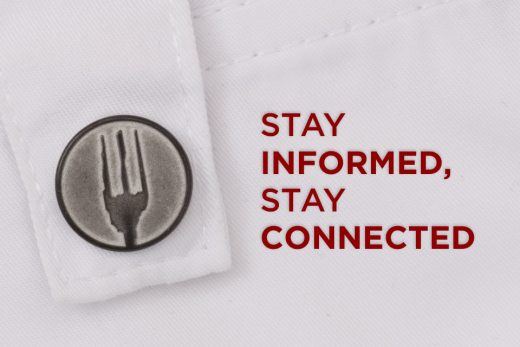 Chef Works is dedicated to the industries we serve and we want to make sure you have all of the tools you may need to help navigate these uncertain times. We've compiled a list of reliable sites where you can check back often to get all of the latest information.
We will continue to publish updates each week so be sure to check back often.
EMPLOYMENT/BUSINESS INFORMATION
STAYING INFORMED AND SAFE
CHEF WORKS UPDATE
While still in accord with California's shelter-in-place order, we are working with our essential staff to support our friends and partners in the healthcare industry who are on the frontlines battling this pandemic. We are thankful for them – and other essential workers in all industries – for their tireless commitment.
"More than ever, it is important for us to support each other, inspire each other and come together as a community," said Chef Works CEO Neil Gross.
We'll be posting essential information across all of our social channels:
What resources are you using? Comment below and we'll add them to our list.
UP NEXT
On Wednesday we'll post stories about how our industry is responding, what you can do to help and how we can come together as a community.