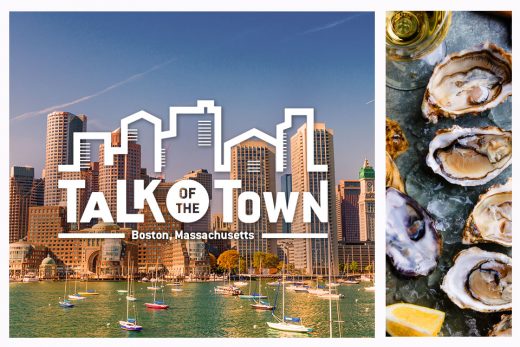 Since its founding in 1630, Boston has been a cultural and trend-setting hub for the rest of the country. Its sports teams are loved (or hated) nation-wide, its steeped in colonial history and many restaurants across the country strive to bring a "New England" atmosphere to their properties.
But there are also some elements that belong solely to the Commonwealth's capital city.
"Yes, Boston Baked Beans are a real thing!" declared Alan Archer, executive chef at Top of the Hub Restaurant & Lounge and Skywalk Observatory. "That's why we're called Beantown!"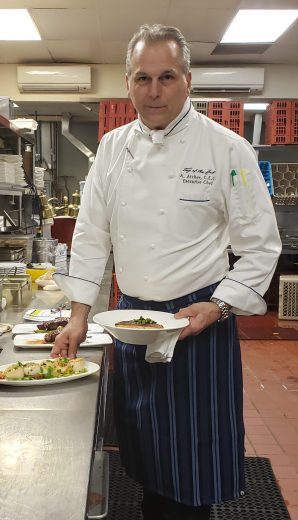 But there's a lot more to the city than its bean-based moniker. International shipping, trade and immigration dating back to the early colonists have helped shape and influence a wide-range of flavors that live on in the 21st Century.
"We have a long history of ethnic diversity going all the way back to the Revolutionary War days," Archer notes.
And while much of the city reflects its past, it's the future that looks to be shining – especially from a culinary perspective.
"When I started my career in Boston more than 30 years ago, there were only a handful of very good restaurants, recognized chefs and for many years there wasn't much culinary diversity," explained Chef David Blessing, vice president of culinary arts and development at Longwood Venues and Destinations. "Boston has gone from not being known to have a serious culinary scene to one of the most diverse and thriving culinary scenes in the country. This makes Boston unique in that we have become a destination city for food and not just history or tourism."
The 20-plus neighborhoods of Boston boast their own attitudes and flavor profiles. From the savory Chinatown holes-in-the-wall and the high-end dining in downtown, to the Italian staples of East Boston and ethnic treats of Jamaica Plain, Boston's tastes have evolved dramatically.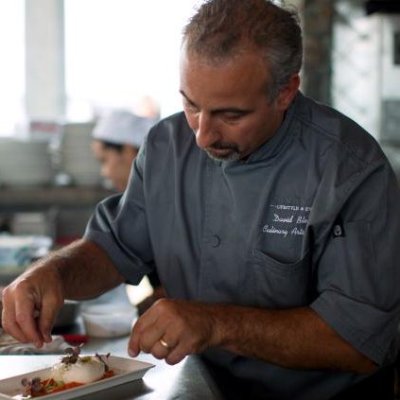 And its geography naturally lends itself to some of the best seafood in the country. The confluence of the Mystic and Charles rivers at the Atlantic Ocean give Boston access to fresh seafood that is second to none. And we're not just talking about New England Clam Chowder.
"Hopefully we're getting to the point where we're known for more than just basic New England seafood dishes like lobster, baked scrod, chowder and fried clams," Blessing said. "Today there is so much access to locally-sourced and amazing seafood that you probably wouldn't have seen in mainstream restaurants 10 or 15 years ago. Now you're seeing razor clams, cod cheeks, uni, skate wings, fluke and virtually hundreds of varieties of oysters."
The history of the city itself is packed with lore. From the Tea Party to the Curse of the Bambino, there has always been mystique and legend surrounding Boston. One of those culinary legends actually surrounds those beloved Boston Baked Beans.
"They were so popular and such a staple at the turn of the century that demand for molasses was high, which eventually contributed to the Boston Molasses Disaster – more than 2-million gallons of molasses flooded the streets and killed 21 people," Archer explained. "Slow as molasses certainly did not apply on that day."
Aside from the lore, the intimacy of the city will always be one of the defining characteristics of Boston's culinary scene.
"Boston is still a small city compared to New York, Los Angeles and San Francisco and yet we're still creating one of the most culinary-rich dining destinations in America," Blessing said. "I think people might be surprised at how close all of the chefs are. When I started my career, chefs were very protective of their food and there was fierce competition. Now there is far more comradery in the culinary scene. There is a lot of sharing of ideas, best practices and help among the Boston chefs. We all want each other to succeed. If we all do well, we all succeed."