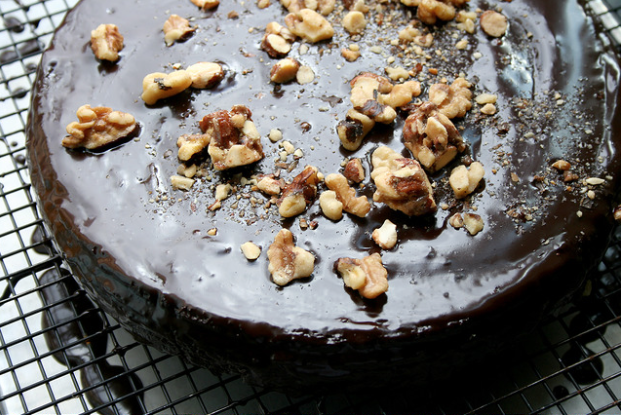 (Source: Flickr)

"Would you like to see the dessert menu?" It's a phrase uttered hundreds of times a day in restaurants. While for some customers, ordering dessert is a given part of the dining experience, other customers require a little "selling". So how do you separate yourself from establishments where customers say "no thanks" before paying the bill, as opposed to spending more money and time on dessert? It's easy: make sure that you have a stellar, crowd-pleasing dessert list. By boasting a menu of interesting yet reliably popular desserts, you'll be driving sales, and ensuring that your customers leave happy. 

But what are those elusive desserts that appeal to customers and prompt them to order? While the most appropriate offerings will depend to a certain degree on your restaurant concept and what is on your savory menu, there are certain desserts which seemingly stand the test of time. They are strong sellers, universally popular, and importantly, they are easy to serve in a restaurant setting. This post is dedicated to those desserts that are at home on just about any restaurant menu, with suggestions of how they can be adapted to fit into yours.

The 12 Best Restaurant Desserts. From chocolate to ice cream to cheesecake, these are the desserts that will please the masses.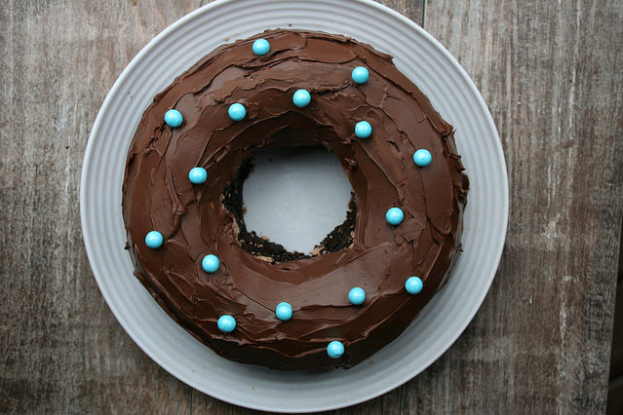 (Source: Flickr)
Chocolate cake.

To some foodies, chocolate cake and its varietals– flourless chocolate cake, molten lava cake, brownies, etc, have veered into "cliche" territory. As much as people will bemoan chocolate cake as tired and overplayed, however, it's still one of the top performing desserts on restaurant menus; it is seemingly

trend-proof

. Whether it's a molten lava cake, a decadent brownie, or a flourless chocolate cake, be sure to have a chocolate cake on your menu.
Bananas Foster.

Now here's a restaurant dessert delivered with a flair: created by flambeing bananas in liquor, this dessert briefly flames before sizzling out and being served atop

ice cream

. You'll surely receive bonus points if you flambe tableside, but only do this if it is safe in your establishment. Along with other flaming desserts such as cherries jubilee, this old-timey dessert is making a comeback and will please diners.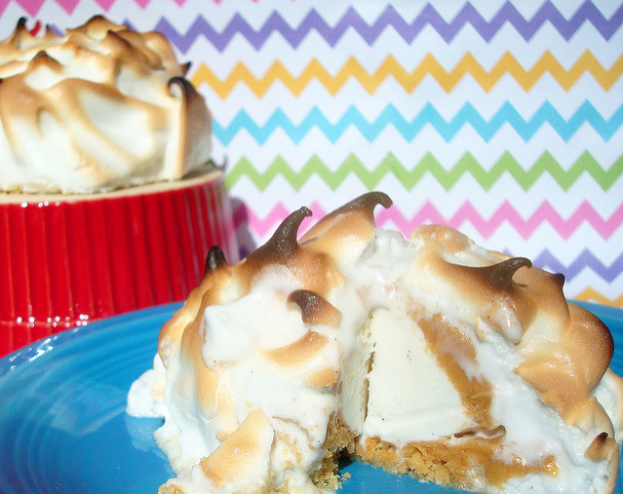 (Source: Flickr)
Baked Alaska.

This dessert is pretty as a picture, combining warm, light meringue with a cold ice cream core. Its beauty means that customers will attempt to break the internet by sharing shots on Instagram, and it's sure to get a "wow" factor when delivered to tables. In spite of its fancy appearance, it's surprisingly easy to make, and can be kept in the freezer and broiled directly before serving. It can also be made as a large dessert or as mini plated desserts, so it is versatile.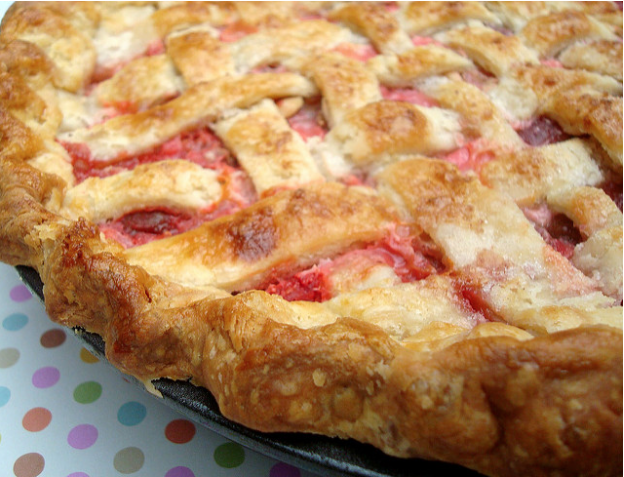 (Source: Flickr)

Fruit pies.

A classic fruit pie is always a great choice in a restaurant, as it pleases a great variety of palates. Fruit pies are awesome in that you can change them to match the seasons: peach pie or

key lime pie

in the summer, pumpkin pie in the fall, strawberry-rhubarb in the spring. This means that you can showcase

local produce

and maintain an element of sustainability in your dessert menu. "Fruit pies" can be expanded creatively to include a number of different related desserts, including fruit tarts, crumbles, slumps, and cobblers.



Homemade ice cream or sorbet.

Ice cream and/or sorbet are always a great choice in your restaurant. You'll get extra points if they are made on-site, but if this is not possible, do the next best thing and buy your frozen delights from a local ice cream shop. Be sure to brand the desserts for added appeal to followers of that establishment!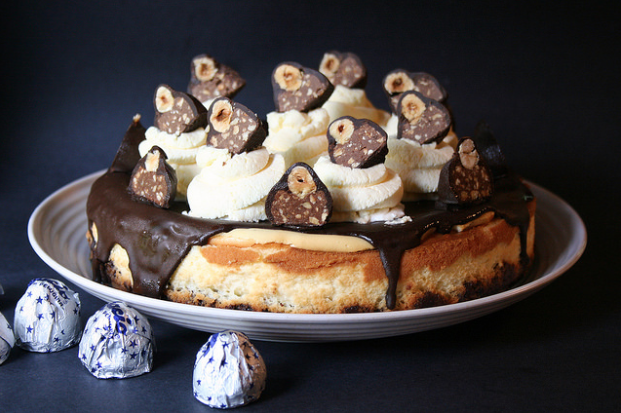 (Source: Flickr)
Cheesecake.

For as many diners who want a delicate dessert, there are just as many who want a rich, decadent treat. Cheesecake is the name of the game when it comes to an indulgent dessert. Offer it plain, or with ice cream or fresh fruit; it's guaranteed to be a hit.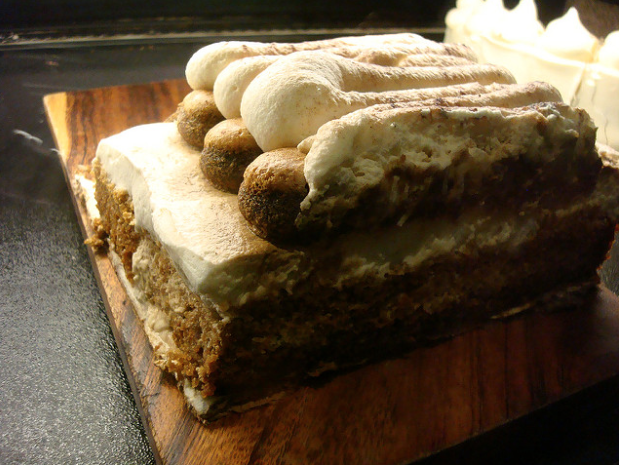 (Source: Flickr)

Tiramisu.

There's a reason why this Italian classic remains popular on restaurant dessert menus. It's easy to make, keeps well, and is completely satisfying to customers. Make sure to

give your

tiramisu

a unique spin, and to present it in a way that is appealing, for best results.
Pound cake.

Does pound cake sound boring? It's really anything but. Consider pound cake

the ideal canvas for all sorts of toppings and accompaniments, which can be tailored to the season or to different special menus. Serve it grilled with fresh fruit in the summer; serve it with an eggnog spice whipped cream in the cold winter.
Grown-up shakes.

Want customers to order after-dinner cocktails? Make them in a shake. A milkshake with a generous slug of bourbon or rum makes it a good-time treat that customers feel good about ordering to keep the good times going. Plus, by adding alcohol a restaurant can command a higher price.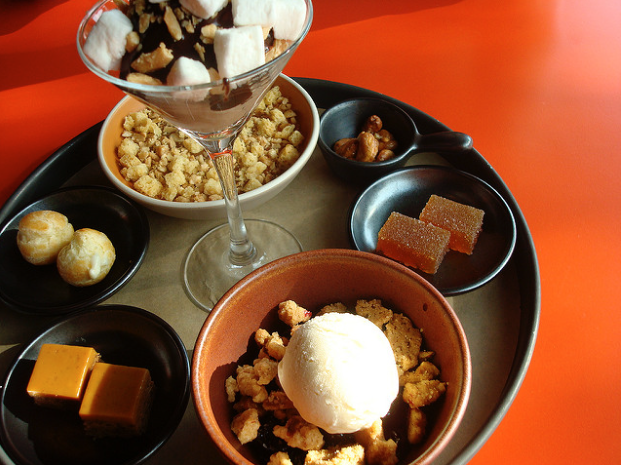 (Source: Flickr)
Dessert samplers.

Many people love "just a taste" of dessert, or prefer to share. Handle this by offering a dessert sampler. Whether it's a set menu of tiny items or a pick-and-choose affair, this is a fun way to present dessert to diners.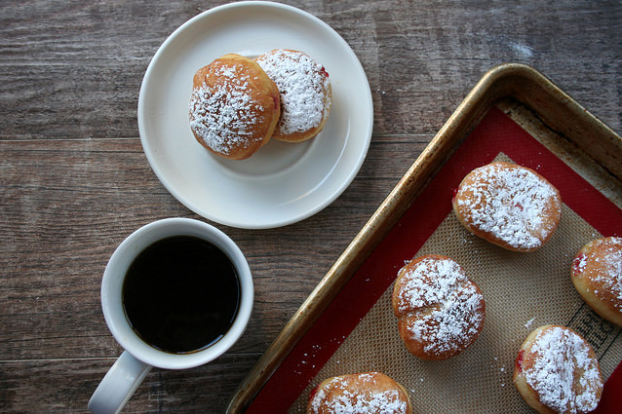 (Source: Flickr)
Fancy doughnuts.

Think doughnuts are just for breakfast? Not anymore. High end restaurants are offering gussied-up doughnuts for dessert. How are they fitting in the high end world? Restaurants will offer unique doughnut variations from around the world, such as beignets or churros. They'll also give unique doughnut flavors, or give them interesting spins like serving them with homemade sauces or toppings.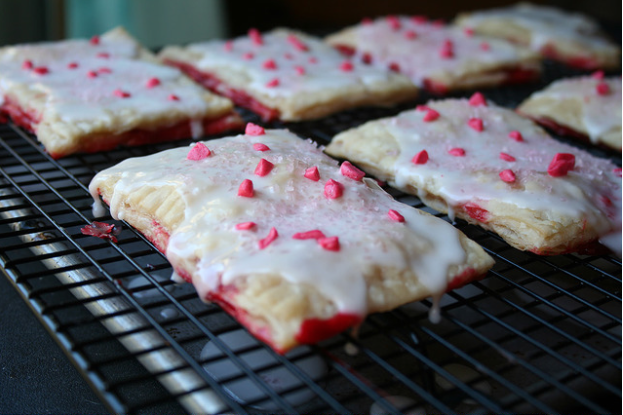 (Source: Flickr)
Homemade versions of commercial treats. Farm to table Pop-tarts? DIY Ding Dongs? Hostess-style Twinkies, made using local flour and cream? You betcha. Homemade versions of nostalgic classics are a huge trend in restaurants, and always delight customers with the nostalgia, but please them with the grown up flavor.

Maintaining a strong dessert menu is just as important as a healthy, balanced main menu in your restaurant. By taking the time to pay attention to your dessert offerings and monitoring their success, you'll be taking a strong step toward the profitability of your establishment.

Do you offer dessert at your restaurant?