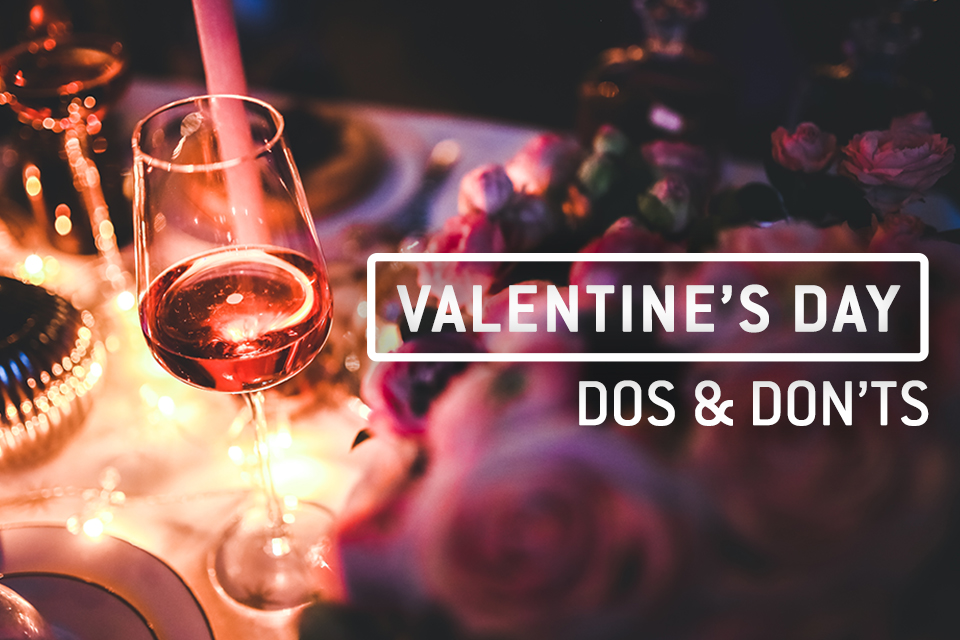 If you didn't remember, next week is Valentine's Day. And we're here to help those of you who might be a little indecisive about what to do. We went around the Chef Works offices in San Diego and solicited some Valentine's Day advice.
Whether you're going on a first date, or have been married for five decades, here are some dos and don'ts for this year's Valentine's Day – and every year after.
---
From the Women:
Payton, Sponsorship and Social Media Administrator:
Do: Bring flowers! And if you're the guy, definitely pay the bill at dinner.
Don't: Bring flowers that are dead or dying. Take a couple of minutes to pick out nice ones. And don't forget your wallet!
---
Jessica, HR specialist:
Do: A home-cooked dinner. It doesn't have to be special. If you're married with children, it never hurts to spend time together as a family.
Don't: Bring flowers. Everybody gets flowers on Valentine's Day. It's so cliché. I'd rather get flowers on a random Tuesday than on Valentine's Day.
---
Jenelle, Controller
Do: Make time. That's all that really matters. Make sure you can leave work just a little bit early and find the time to spend together.
Don't: Buy flowers! They are outrageously expensive on Valentine's Day and I don't want my husband spending the money. I'm a controller. This just makes economic sense.
---
From the Men:
Chris, Manager, Program Development:
Do: Get a card. You always have to at least get a card. That's a must.
Don't: Come home empty-handed.
---
Tim, E-commerce Director:
Do: Flowers and dinner. It may be basic, but you can't go wrong with it either.
Don't: Forget! It's easy to do when you get wrapped up in work and everything else in life.
---
Kevin, Sr. Content Writer:
Do: A simple gesture just so she knows you remember. This could be dinner and/or flowers. Here's the kicker though. Do the exact same thing a week later when she doesn't expect it! Bonus points!
Don't: Create unrealistic expectations. It's a day. There are 364 more opportunities to do something awesome. Don't pin it all on this one day.
---
Do you have any Valentine's Day dos or don'ts? We'd love to hear them. Or would we?
Holler at us on social media and use the hashtag #chefworks.

@ChefWorksHQ

@Chef_Works

@chef_works

@chef_works