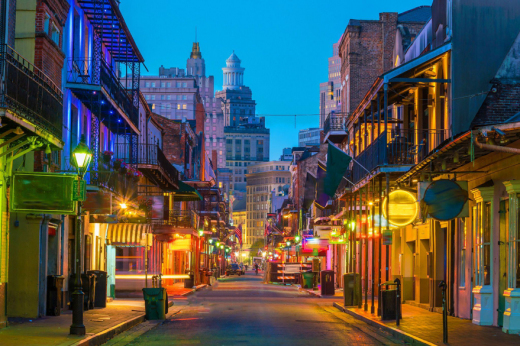 The 2023 James Beard Award Semifinalists list has come out, and we were pleased to see a diverse and supremely talented group up for nominations. In this edition of Weekly Bites, we're covering the stories of three Black chefs who made the semifinalists list.
The James Beard Award first started in 1990 and quickly became an important award for the culinary industry. The awards are unique in that the judges are from the industry, so anyone who wins a James Beard Award is sure to be a culinary master.
In 2018, the James Beard Foundation changed the rules to promote diversity and inclusion in award winners, and to combat race and gender imbalances that previously existed. The foundation also lowered media fees (making it more accessible for chefs to be nominated), retired judging by previous winners, and added leadership awards for social justice.
Read on to hear about how one chef weathered the storm of COVID in New Orleans, another brought his version of soul food to Chicago, and a pop-up turned restaurant bringing Nigerian food to fine-dining.
Nina Compton is a 2023 semifinalist for the coveted category of Outstanding Chef. Anyone who has dined at her New Orleans restaurant Compère Lapin would not at all be surprised. In 2020, The New Yorker wrote a feature on Chef Nina Compton, highlighting the resilience she developed that kept Compère Lapin alive during the pandemic.
Chef Compton is a native of St. Lucia in the Caribbean, where she is the daughter of the first Prime Minister. In the U.S., she made her splash on the culinary scene by participating in Top Chef. She arrived in New Orleans in 2015, where she opened her first restaurant Compère Lapin.
Compère Lapin showcases the flavors of St. Lucia and the Caribbean more broadly, focusing on telling the culinary story of New Orleans outside of the classical French narrative by acknowledging its Caribbean roots. While Compère Lapin and Chef Compton's second restaurant Bywater American Bistro closed for a few months at the start of the pandemic, both restaurants ultimately survived the uncertainty and are now better than ever.
Chef Damarr Brown is another chef who rose to fame by competing on Top Chef. In 2022, he won Food & Wine's Best New Chef, and this year he's a semifinalist for James Beard's Emerging New Chef category.
Chef Brown is Chef de Cuisine at Virtue, in Chicago where he is determined to show the world that soul food, or Black southern cuisine, doesn't have to be unhealthy. He highlights the seasonality and vegetable-forward aspects of soul food with dishes like snap pea salad.
Chef Brown grew up cooking with the matriarchs of his family, where he learned to pick stones out of beans and cook down collard greens. From there, he attended Le Cordon Bleu in Chicago. He joined his mentor, Chef Erick Williams, to open Virtue in Chicago.
If Chef Damarr Brown wins the category of Emerging Chef this year, does that mean he stops being considered "the new kid"? At what point does a chef stop emerging and become established? We're keeping our eye on Chef Damarr Brown and wouldn't be surprised to see him nominated for Outstanding Chef in five years from now.
Dept of Culture is a semifinalist for the category of Best New Restaurant in this year's James Beard Awards. This new restaurant in Brooklyn, NY is unique in a lot of ways — it seats just 16 people, all of the food is cooked on two induction burners and a tiny stove, and the menu is North Central Nigerian food.
Chef Ayo Balogun started Dept of Culture as a series of pop-ups around Brooklyn. The $75, four-course menu is designed to spark conversation. And if no conversation is sparked, Chef Balogun leads the conversation, talking in depth about each dish's cultural significance. While some of the dishes may not be known to diners who aren't well versed in Nigerian cuisine, every diner leaves with a wealth of knowledge about the dishes they just ate. Dept of Culture is a great addition to the growing number of Nigerian restaurants in America.