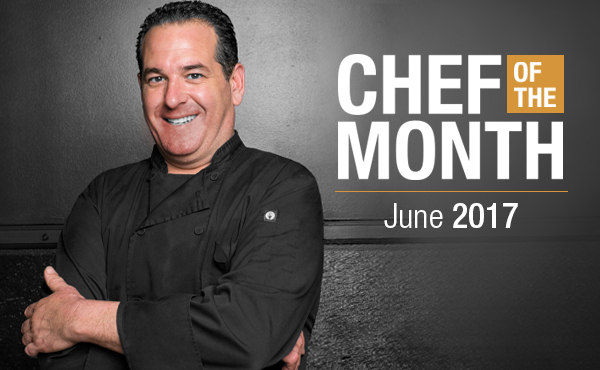 Fusing memory and modernity, Chef Nino Zizzo whips up innovative and authentic dishes from his perch at buzzy San Diego restaurant Barbusa. Offering dishes reminiscent of his Sicilian heritage, Chef Nino has been part of the family business since the early 1980's, cutting his chops as a pizzaiolo before opening his own string of restaurants. Back in the family fold as Executive Chef, Nino plans to transport diners to the coast of Sicily through the use of fresh fish, locally sourced vegetables, specialty cuts of meat, handmade pasta, and artisan pizza. We sat down with Chef Nino to discuss his return to modern Italian cuisine – without further adieu, here's of Chef of the Month for June, Nino Zizzo.
 1. Describe Barbusa in one word.  
Original.
2. How is Barbusa moving Italian cuisine forward?
We are pushing the authentic Sicilian and Italian cuisine to places that people have not seen.
3. Describe your perfect day eating out in San Diego.  
If I'm not at Barbusa, I usually start the day at Influx – an easy stop for espresso.  Then lunch is often spent at The Fish Market where I can't get enough of the view and atmosphere.  For dinner, you can't go wrong with Cowboy Star and drinks are always a good call at Starlite.
4. Favorite piece of advice for aspiring chefs?  
Of utmost importance, is to just think outside the box and be creative.
5. Name one kitchen tool you couldn't live without?
My knives.
Follow Barbusa at Facebook and Instagram!
Facebook | @barbusasd
Instagram | @barbusasd