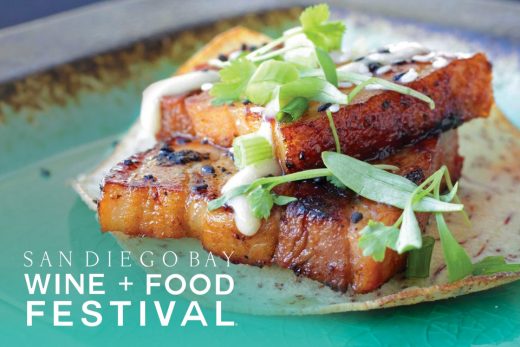 Chef Works sponsors dozens of food and wine festivals every year. And each one has its own personality, charm and whimsy. But there's something particularly special about serving as the official apparel sponsor for the San Diego Bay Wine + Food Festival.
"This is right in our backyard," said Amanda Stuckey, vice president of marketing for San Diego based-Chef Works. "You take an amazing event that has seen tremendous growth and pair it with such a scenic venue and it's easy to see why San Diego Bay Wine + Food has become such a popular event."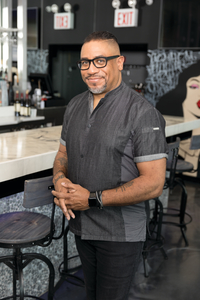 Chef Works will be donating more than 300 chef coats and aprons to the weeklong event, which runs from Nov. 11 to Nov. 18 right on the San Diego Bay.
"Chef Works has become an iconic brand among chefs," said Michelle Metter, founder of the San Diego Bay Wine + Food Festival. "Its leadership understands the challenges restaurateurs face in operating their business; in standing apart, in creating apparel that is both beautiful and functional with heart and soul. We've been proud and honored to have Chef Works with us as our official partner from the beginning. We're thankful for their dedication to our restaurant community and in helping us to elevate the festival to one of the most impactful culinary events in the country."
The fashion-forward and functional apparel Chef Works is donating includes the Gramercy Chef Coat, the Tribeca Executive Chef Coat and the Chelsea Women's Executive Chef Coat – designed specifically by women for women. There will also be apron swag giveaways!
"The team at SDBWFF does such an amazing job bringing in chefs and vintners from across the country – while still highlighting San Diego chefs, mixologists and our celebrated craft beer scene," said Mai Cao, corporate social media communications manager for Chef Works. "The event gets bigger and better each year and we're honored to be their partner each year."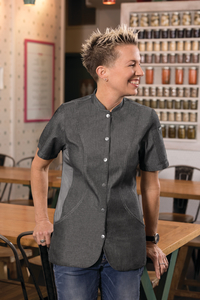 Since the late 90s, Chef Works has been immersed in the San Diego culinary scene. Since then, it has grown to become the global leader in culinary and hospitality apparel with unrivaled distribution in more than 70 countries.
With an emphasis on fashion and function, Chef Works dresses the back of the house and waitstaff for a diverse range of customers including: International hotel chains, award-winning restaurants and bars, culinary schools, food service companies, laundries, assisted living facilities and upscale cinemas.
The family-owned-and-operated business has helped pave the way for the current culinary uniform movement by working directly with celebrity chefs and hospitality influencers to develop innovative, fashion-forward garments.