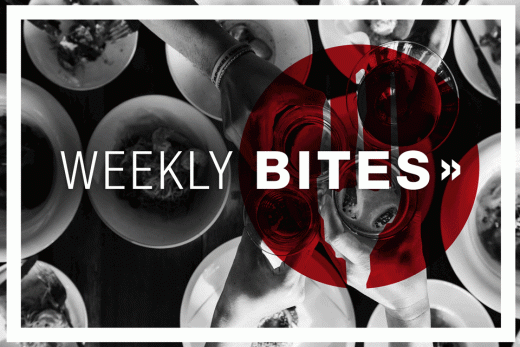 Welcome to Week 10 of 2020. Chef Works® Weekly Bites is where we take a dive into the notable and fun food stories of the week.
First up is guess the quote: "Cakes are healthy too, you just eat a small slice." (Do you know who said it? Answer at the bottom.)
---
APPETIZER
You can't sneeze in any direction without hearing more news about Coronavirus (and if you do sneeze, please do it into a tissue and then wash your hands). As you'd expect, the culinary and hospitality industries are starting to feel the impact.
Food & Wine makes the case for keeping sick restaurant staff at home with pay. Here's an excerpt:
According to social epidemiologist Carolyn C. Cannuscio, an associate professor of Family Medicine and Community Health at University of Pennsylvania's Perelman School of Medicine, controlling an epidemic requires an enormous amount of social cooperation from governments, institutions, and individuals. "For small businesses, the disruptions will be significant, as customers stay away and as workers get sick," she says. "Paid leave will be costly, but it is likely to pay multiple dividends."
You can read the full story here.
---
MAIN COURSE
---
DESSERT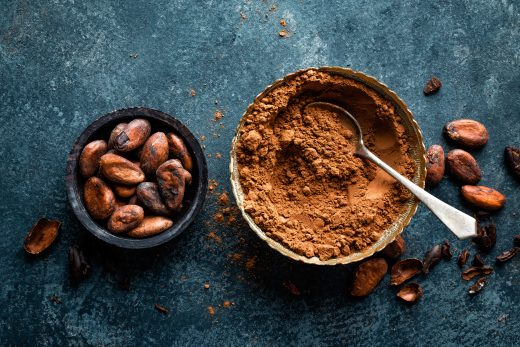 Some frustrating news on the dessert front as climate change continues to impact the cost of cocoa. According to So Good Magazine, a combination of heavy rains in Ecuador and drought in West Africa will lead to a shortage of cocoa beans, thus driving up costs. You can read more here.
---
FOUND THE FORK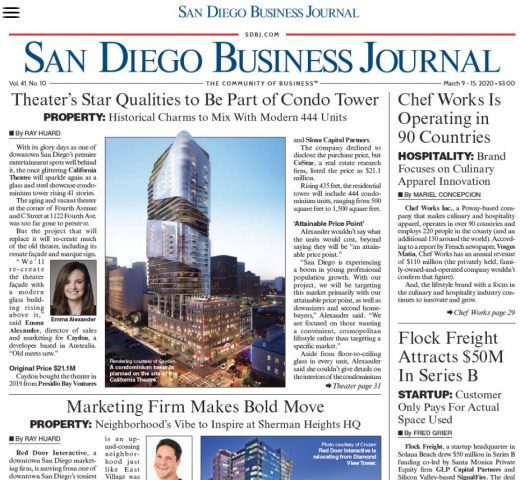 It's always nice to receive some good ink from the local paper. Chef Works® was featured on the front page this week of the San Diego Business Journal. On the heels of two big announcements – the acquisition of Bragard and our 2020 launch – the paper looked at how we used innovation to become the global leader in culinary and hospitality apparel.
You can always keep up with Chef Works® news by following us on all of our social channels: Facebook, Instagram, Twitter and LinkedIn. Use the hashtags #FindTheFork and #ChefWorks.
---
WEAR OF THE WEEK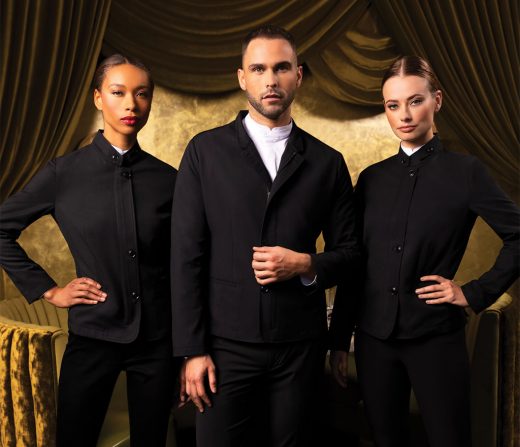 It's with great pride that we introduce you to the Apex Banquet Coat – a signature piece from our new hospitality-focused Contemporary Collection. The Apex is ready to upgrade all elements of hospitality – whether it be a fine-dining restaurant or the banquet hall of a hotel or casino.
Available in an exclusive design for women and for men, the durably Apex has a zip/button front with a concealed placket, two back vent openings and inset hip pockets.
Get Apex and instantly elevate your brand.
---
Quote answer: Mary Berry
---
Did you miss last week's Weekly Bites? 
Get caught up: Week 9