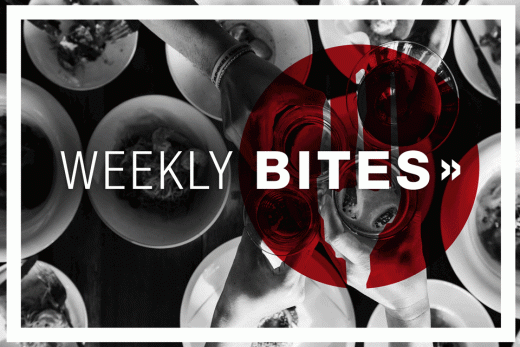 Welcome to Week 13 of 2019. Chef Works Weekly Bites is where we take a dive into the notable and fun food stories of the week.
First up is guess the quote:
"Life is a combination of magic and pasta." (Do you know who said it? Answer at the bottom).
---
APPETIZER
We've all seen labels and packaging announcing a food product as "organic" or "fair-trade." Question is, does that really impact what and why we're making food choices? Science Daily reports a study about the self-satisfaction people feel when buying products that are packaged to make you feel good about your choices.
Chocolate was available, which differed in terms of price, country of origin of the cocoa, and country of manufacture, as well as the ethical claims made. The claims were: organic, fair-trade and CO2-neutral. There was also an alternative which did not make any claims. Consumers then answered questions about their purchasing intentions, values and feelings when buying.
You can read the full report here.
---
MAIN COURSE
Opening Day is tomorrow, and the House That Ruth Built (the new one) is going to have some new grub for the 2019 season. Everyone may love to hate the Yankees. But it's tough not to love some of their new concessions. Food-Management has the slideshow and details.
The future of meat may very well be in the hands of country's largest meat companies as they look to invest in vegan foods. Vox takes a deep look at why it might be profitable and sustainable for meat companies to start making meat alternatives part of their research and development.
Starbucks continues to push the limits of what's possible when it comes to sustainability. The coffee giant appears to be another step closer to rolling out sustainable cups and straw-less lids. Food & Wine has the report.
---
DESSERT
Shake Shack is well known for experimenting with flavors and colors in their shakes. Welcome spring, and welcome the Cherry Blossom shake! The Daily Meal reports that for a limited time (which is yet to be determined) the concoction of vanilla frozen custard and cherry blossom – topped with pink chocolate curls – will be available. Dive in!
---
FOUND THE FORK
Chef Works was out in full force last weekend at Palm Desert Food and Wine, making sure all of the chefs looked their best. Palm Springs Life has a recap of some of the events. That's Chef Fabio Viviani in our Manhattan Apron!
---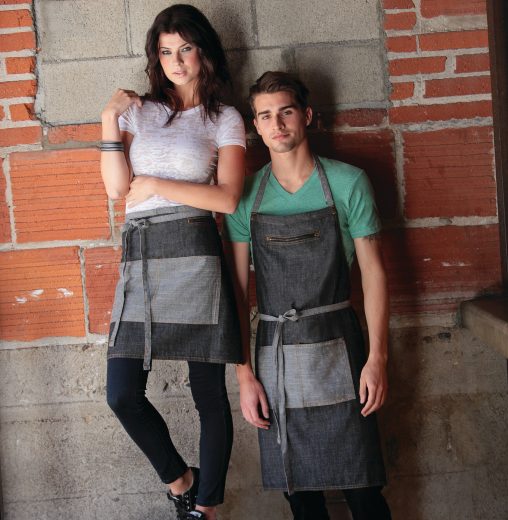 WEAR OF THE WEEK
Speaking of our Manhattan! Did you know it's available in three styles? You've got the Bib, Half Bistro and Waist and all three are designed to give you the fashion and the function that you need! Made from 100 percent cotton denim, each features ample storage, super-stylish reverse fabric ties and a zipper pocket for extra security!
---
Quote answer: Federico Fellini