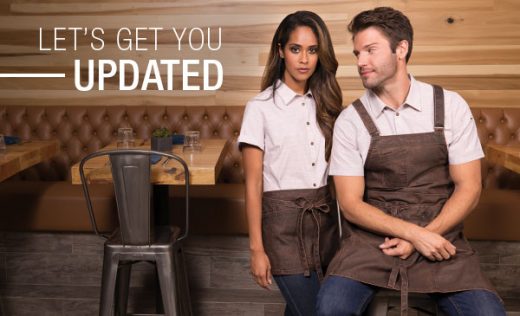 Spring is a time of rebirth and rejuvenation. Isn't it time to give your style the same treatment? The clocks have moved forward and the days are lasting longer, so it's time to pass on the drab looks of winter and start adding a pop of color into your culinary wardrobe.
It also means the temperatures (we hope!) will start warming up. That means shorter sleeves and cooler fabrics. We've got some top-to-bottom looks that are great for the front and back of the house!
---
WOMEN'S BACK OF HOUSE
Warmer weather means it's time for shorter sleeves. The Executive Roxby Chef Coat has short sleeves, lite-twill fabric and curved hip pockets to accentuate its feminine cut. You can choose from white or black.
If you want more color options, the Springfield Chef Coat gives you four colors, short sleeves and it's got Cool Vent™ sides! Depending on your price point, there are plenty of cooling and color options!
Up the protection and up the style by pairing either of them with a Berkeley Petit Bib Apron!
---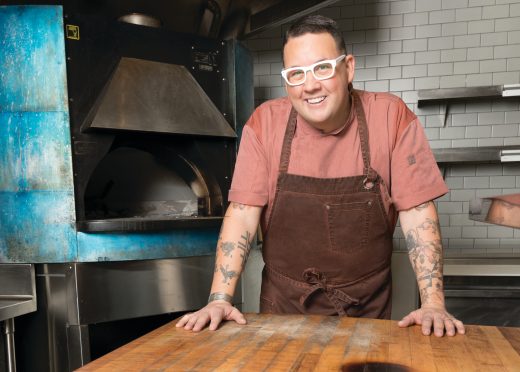 MEN'S BACK OF HOUSE
Let's assume you aren't working in the ice palace from James Bond's "Die Another Day" and are going to want something that's going to keep you cool. If you're the kind of chef who likes to change colors from day to day, we recommend going with multiple Morocco Chef Coats. You get the lite-twill fabric, three-quarter sleeves and seven different colors to choose from. It's an instant injection of spring into your kitchen at a price point that's manageable.
If you like to zip-up and go, the Springfield Chef Coat is another fantastic option. It also has seven different colors, a single-breasted zipper closure and Cool Vent™ sides to push out the hot air and filter in the cool. Add a Dorset Chef's Bib Apron for added protection and a rustic look.
---
FRONT OF HOUSE
Spring is the time to remove all of those rain covers and open up your outdoor seating. Your staff should reflect an indoor-outdoor look. The Havana Shirt puts them in position to look and feel their best. Available in cuts for women and men, Havana is available in a wide range of soft spring colors that can elevate your brand, while the short sleeves and breathable poly/cotton fabric make it extra comfortable.
Pair it with an Indy Hipster Apron or Portland Bib Apron to give your front-of-house staff a unified and functional look!