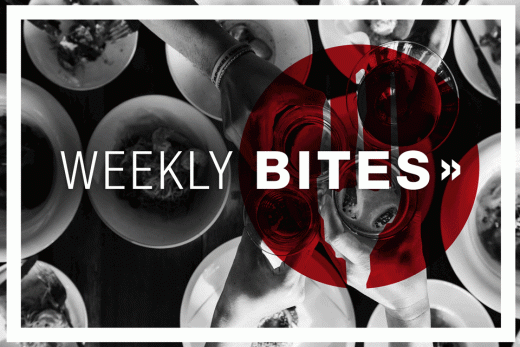 Welcome to Week 18 of 2019. Chef Works Weekly Bites is where we take a dive into the notable and fun food stories of the week.
First up is guess the quote.
"If more of us valued food and cheer and song above hoarded gold, it would be a merrier world." (Know who said it? Answer at the bottom).
---
APPETIZER
If you haven't been following, Eater has been doing A-plus work on their multi-part feature about Mexican food in America. The entire package includes dozens of national and regionally-specific stories – including this gem about Mexican sushi.
Sonoran sushi is not a Mexican-American invention, nor is it some jalapeno-laden riff on the rock and roll sushi craze of the late 1980s and '90s — though its embrace of excess (and cream cheese) does hint at that era. In fact, Sonoran sushi may be Tucson's most direct-line Sonoran culinary import since that lauded, loaded hot dog.
Check out the full story here.
---
MAIN COURSE
What's the latest tech news on the hospitality front? Nation's Restaurant News breaks it down in their tech tracker, which includes Yelp rating restaurant sustainability, Starbucks readying for bitcoin and Uber's IPO filing.
NPR has a very cool story about how the Pennsylvania Dutch turned a rural town into a snack food empire.
Starting today, some new flavors of Dr. Pepper will be coming to a store near you as part of the soda's tie-in with "Spider-Man: Far From Home". Food & Wine held their own little taste test to guess the flavors.
---
DESSERT
In totally normal and not-creepy-at-all dessert news, how would you like a 3-D chocolate egg mold of your face? No, wait, that's totally not normal and it's utterly creepy. Delish has the story here.
---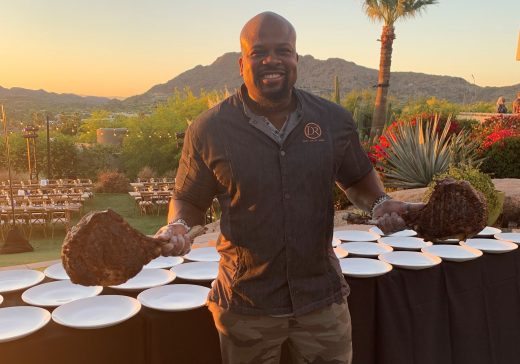 FOUND THE FORK
The Chef Works team had a blast in Arizona last week for Nirvana Food & Wine. We'll have a recap on the blog Friday! Clearly, Chef David Rose (above) is having a good time. Spoiler alert: Chef Rose is our May Chef of Chef Works. Be sure to check out his Q&A on the blog next Monday!
And you can always follow along on all of our social media channels. We're on Instagram, Twitter, Facebook and LinkedIn. Be sure to tag us with #FindTheFork and #ChefWorks.
---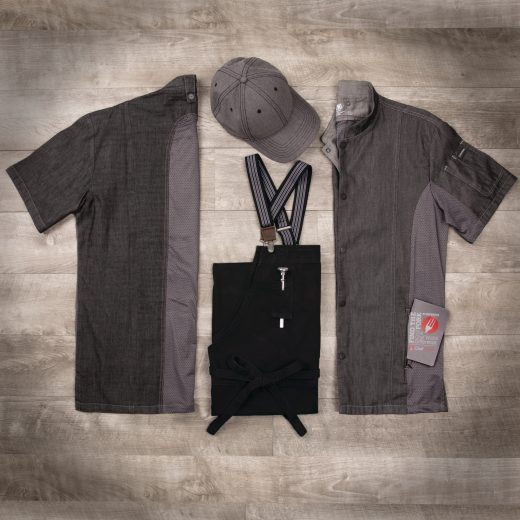 WEAR OF THE WEEK
Want to know more about what Chef Rose is wearing? That's our Executive Tribeca Chef Coat! Part of our Urban Collection™, Tribeca was the perfect choice for Chef in the Arizona heat, thanks to the stretch back and side panels for breathability, single-breasted button-up closure and side-seam slits. Did we mention that denim never goes out of style?
---
Quote answer: J.R.R. Tolkien