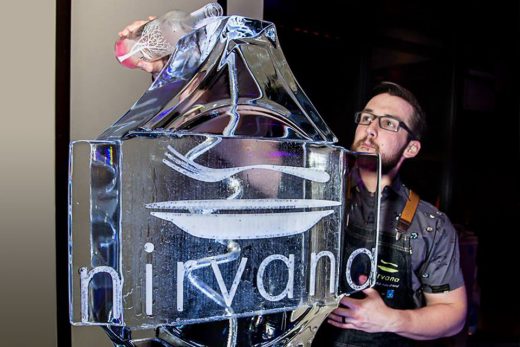 Chef Works is proud to serve as the official culinary apparel sponsor for dozens of food and wine festivals throughout the year. And each one takes on its own life and personality.
Last weekend the Chef Works team was in the Valley of the Sun for Nirvana Food & Wine. While not as large as the New York or Los Angeles venues, Nirvana offered a more intimate experience.
"You get to spend so much one-on-one time with the chefs so you really get to learn about what they're making, why they are making it and how we at Chef Works can help them to work better," said Marcee Katz, vice president of innovation for Chef Works. "There are some events that are crazy busy and it's wall-to-wall action. But Nirvana definitely has a different feel. Nirvana was – truly – Nirvana."
Chefs were outfitted with our Detroit Shirts and Memphis Bib Aprons, which they sported at various events during the five-day festival. It was also a pleasant surprise to see many of the chefs wearing their own Chef Works gear.
"It's always nice to see our gear in action," said Breea Kelly, a graphics designer at Chef Works and a veteran of many food and wine festivals. "It's especially nice to see all of the chefs in their sponsored Detroit Shirts and their teams dressed in their everyday Chef Works uniforms. Some of our more widely known Cool Vent™ zippered coats – like the Springfield – get to shine in the warm outdoor setting of the Sanctuary Camelback Resort and Spa.
"The food was decadent, the people were buzzing and the chefs looked good. It all really came together nicely and was a truly enjoyable experience."
With Camelback Mountain serving as the backdrop, hundreds converged on Scottsdale/Paradise Valley for top shelf food, spirits and culinary comradery.
---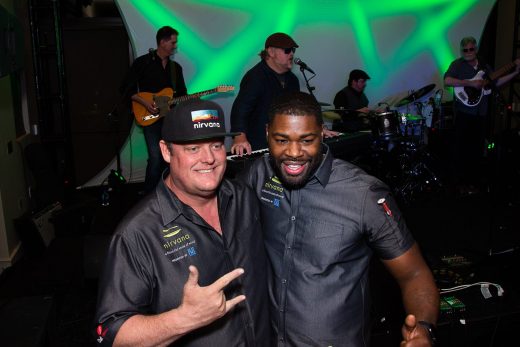 ---
"What I loved most about this intimate event in particular was the chance to see a lot of other companies that Chef Works supports out in full force," Kelly said. "Some of our good friends at Careers Through Culinary Arts (CCAP) Arizona and Shamrock Foods seriously came to show out. This was a great opportunity to see the mentorship shine through as the students cook with culinary leaders from across the country while showcasing their talents for local culinary establishments."
Naturally, the Chef Works team likes to take in all of the sights, sounds and tastes. But it's also important for us to hear directly from the culinary industry what works for them with their apparel.
"The market research we get at food and wine events is invaluable," Katz said. "We want to know what works, why it works and how we can make it better. But we also need to know what doesn't work, why it doesn't work and why we need to change it.
"The hospitality industry is the lifeblood of our business and we're going to go directly to the source to find out what we're doing right and how we can be even better."
---
Photos: Debby Wolvos / DW Photography AZ