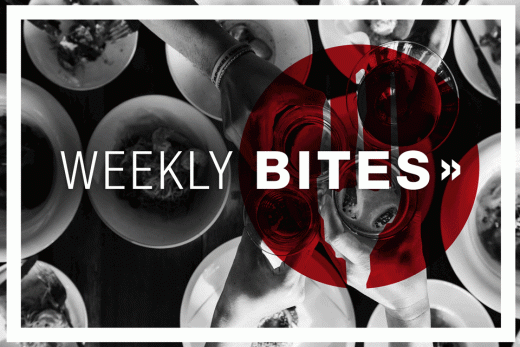 Welcome to Week 20 of 2019. Chef Works Weekly Bites is where we take a dive into the notable and fun food stories of the week.
First up is guess the quote.
"After a full belly, all is poetry." (Do you know who said it? Answer at the bottom).
---
APPETIZER
Caviar has long been considered a decadent appetizer or – if you're Meg Ryan – a garnish. But one New York restaurant, all 12 seats of it, is making caviar the star of every single course. Food & Wine takes you inside New York's' first caviar speakeasy.
"We like to think that we offer a departure from a firm tradition—caviar on our menu is a centerpiece of some dishes, and a complement in others," begins Buddha Lo, executive chef of HŪSO, New York's first-ever caviar speakeasy. Within an 800-square-foot plush café awash in tones of ocean blue, tucked behind the Upper East Side's two week-old caviar shop Marky's on Madison, Lo has launched an elegant, seven-course, caviar-laced tasting menu priced at $200.
You can read the full story here.
---
MAIN COURSE
How can we save billions of dollars and hundreds of thousands of lives? Modern Farmer says it all starts with a simple label change.
Restaurant operators can learn from a string of decisions that led to the downfall of the Kona Grill. Restaurant Business breaks down the chain of events that led to Kona Grill's bankruptcy filing.
For seltzer lovers out there – you're being tricked! And that might be a good thing. Mel Magazine explains the neurological trigger that happens when you drink the bubbly liquid.
---
DESSERT
Typically we save this space for something desserty. But we think we've found something even sweeter! Per Buzzfeed, the Corgi in the Garden Café in Bangkok, Thailand serves matcha lattes with an extra helping of corgis!!!!! The puppers will cuddle and play while you sip away.
---
FOUND THE FORK
This week officially kicks of the 100th National Restaurant Association Show and the Chef Works team will be in Chicago in full force! This is the 24th consecutive year we'll be there and this year we'll be holding two important discussion panels. The first will be on women in the industry and the second will be on food sustainability. Here are the details!
Panel 1:
Women's Roles in Culinary and Hospitality Industry: Putting Our Best Foot Forward
Location: McCormick Center
Date: Saturday, May 18th
Time: 12-1 pm
Booth: Chef Works Booth #1119 | South Hall
Panel 2:
Sustainability in the Culinary and Hospitality Industry: Is It Really Possible? #YESITIS
Location: McCormick Center
Date: Sunday, May 19th
Time: 12-1 pm
Booth: Chef Works Booth #1119 | South Hall
If you're going to be in Chicago, we'd love for you to stop by! And if you can't make it, we'll be livestreaming it on our Facebook Page.
For all other social media channels, be sure to follow us through NRA on Instagram, Twitter and LinkedIn. Be sure to tag us with #FindTheFork and #ChefWorks.
---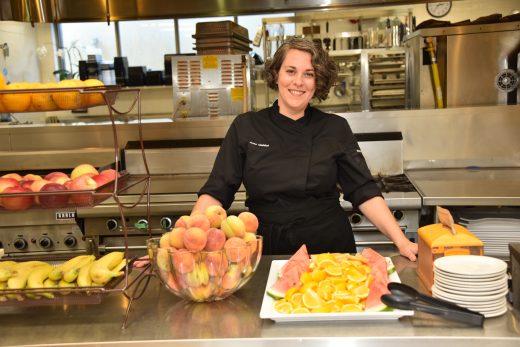 WEAR OF THE WEEK
Chefs aren't one-size-fits all. Your chef coat shouldn't be either. That's why we designed the Executive Marrakesh Chef Coat for women who want a coat made just for them.
This flattering coat, made from "lite" twill fabric, has stretch panels up the side and down the sleeve for comfort and ease of movement.
The single-breasted, concealed snap front offers style and polish. But the turn-back cuffs make it nice for when you're ready to get your hands dirty and get down to work!
---
Quote answer: Frank McCourt