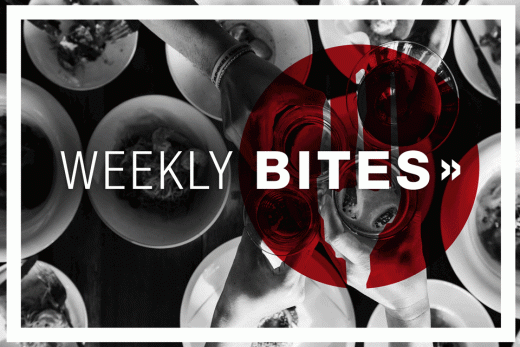 Welcome to Week 24 of 2019. Chef Works Weekly Bites is where we take a dive into the notable and fun food stories of the week.
First up is guess the quote.
"Humor keeps us alive. Humor and food. Don't forget food.  You can go a week without laughing." (Do you know who said it? Answer at the bottom).
---
APPETIZER
For all of the Gen'Xers out there, this one is for you!
Eater takes a look at the history of "grunge food," which coincided with the rise of grunge music in the greater Seattle area in the late 80s and early 90s. Grab a mix tape with your favorite Temple of the Dog, Mudhoney and Screaming Trees tracks and enjoy this fun read.
The '90s version of Seattle that the world so loves to romanticize looked very little like the sleek Amazon and Starbuckstopia of today. We're happy for the Corson Building and Sitka & Spruce, but we can't forget the important role lower-end restaurants have always had in supporting a vibrant creative class. I reached out to members of the original grunge scene to join me in remembering the humble cafes, bars, and restaurants — some still here, many others long gone — that kept a generation of starving artists fed, and celebrate them for their crucial part in Seattle's rock history.
Read the full story from Eater and Bruce Pavitt here. Or — oh well, whatever, never mind.
---
MAIN COURSE
With the rise of plant-based burgers over the last couple of years – and companies such as Beyond Meat and Impossible Foods carving out their share of the burger market – it's no surprise that larger companies are taking notice. Nestle, the world's largest food company, plans to get in on the action this fall with an Awesome Burger through its Sweet Earth brand.  You can read the full report from CNBC here.
Speaking of those meat-free burger options – are they really a healthier alternative? That depends on what you're getting and where you're getting it. Business Insider takes a look at the breakdown of some of the more popular fast food meatless burgers.
Fans of Jamba, the juicer formerly known as Jamba Juice, are going to notice a difference with the company's rebrand. Nation's Restaurant News has the breakdown of the new name, new look and new feel for the smoothie staple.
---
DESSERT
Jay-Z might have 99 problems, but cookies aren't one of them. The newly-minted billionaire is taking some of his cash and investing it into a cookie company. Jay-Z, aka Sean Carter, is investing in Partake Foods – a New Jersey-based company that makes allergen-free cookies. Delish has the rundown here.
---
FOUND THE FORK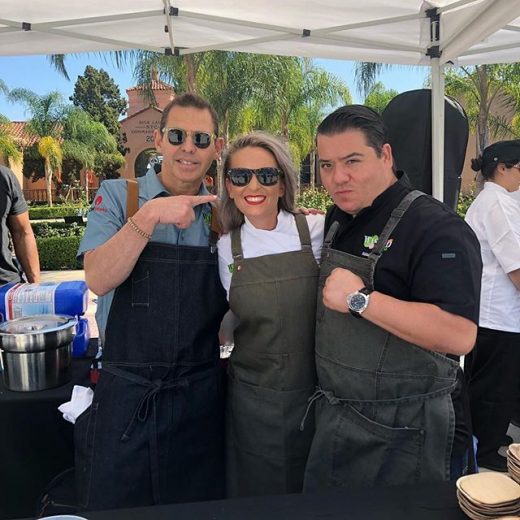 A huge shout out to Chef Maeve Rochford, friend of Chef Works, the Chef Works blog and an overall awesome human being!
The executive chef and owner of Sugar and Scribe in La Jolla Calif., was recently named the 2019 Chef of the Year from the California Restaurant Association.
Congrats Chef!
Rochford is one of several chefs featured as a San Diego tastemaker in this article from San Diego Magazine. See how many times you can find the fork!
---
WEAR OF THE WEEK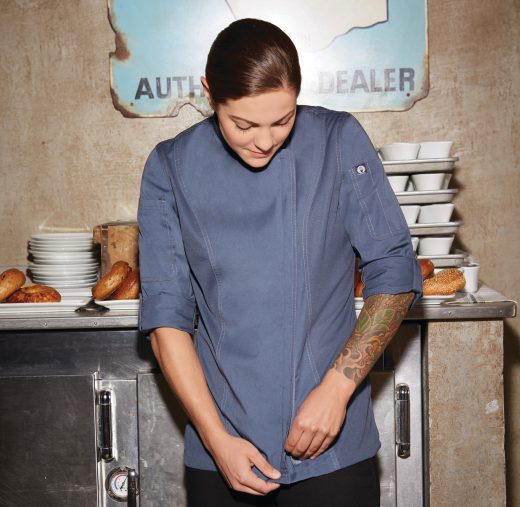 We know for a fact that Chef Rochford's favorite coat is the Women's Hartford Chef Coat! It's the perfect blend of style and function that's cut exclusively for women.
The lite-twill fabric and Cool Vent™ panels make it perfect for summer time. And you can work with confidence thanks to the single-breasted zipper closure. You'll keep your apron secure with the back-collar apron holder and get plenty of use out of the utility pockets.
Choose from three fashion-forward colors!
---
Quote answer: Joss Whedon