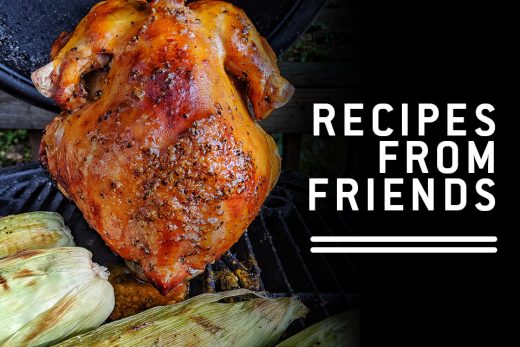 Sure, dad is going to love that necktie you gave him for Father's Day. But chances are he's going to enjoy spending time with his family more than anything. So whether you're a dad grilling for your family or a dad who loves when others cook for him, we've got a recipe that will satisfy all!
We turned to Chef Douglas Walls, a friend of the Chef Works blog and father of two, for a recipe that's sure to satisfy the taste buds this Father's Day Weekend. Anyone who follows Walls on social media or has seen him on TV knows he's all about putting the heat to the meat.
Here's how he'll be spending this Father's Day!
---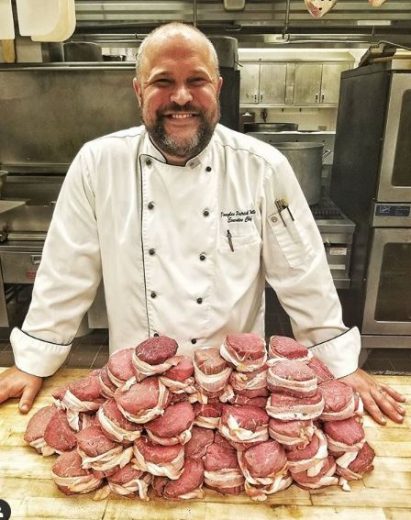 Chef Walls: We'll be doing Modelo Beer Can Chicken because I think this is a great Father's Day recipe. It gives you lots of extra time to be around the grill with your family and friends. And since you can't buy one Modelo, you'll have a little extra left for yourself to drink while the U.S. Open is on in the background.
I'm very proud to be a dad to my beautiful children Abigail and Jeremiah. As every parent knows, some days can be harder than others. But being a parent and seeing the growth in your children is so rewarding to watch. Not only do your kids mature, but I think the parents also mature by fostering that patience and watching that love grow.
I'm also blessed to have my amazing father, David, by my side. Even at 37, I can still call him and ask him anything and know he'll drop everything for me. He's been a huge influence in me becoming the man I am.
Happy Father's Day to all, and enjoy this recipe.
---
MODELO BEER CAN CHICKEN
5 oz. hen
1 oz. salt
1 oz sepper
3 oz. Mo' rockin spice rub (The Killer Cook)
Half bottle of Kickin' Carolina Sauce (Grindstaff Rub Co.)
1 16 oz. can Modelo Beer
Heat charcoal grill to 300-350 degrees.
Remove giblets from the hen and pat dry.
Mix salt, pepper and spice and cover with spice rub.
Open the beer can and place it directly into the cavity of the chicken on the cooler side of the grill. Rotate every 30 minutes so one side doesn't burn.
After about an hour of cooking, pour half of the Carolina sauce onto the chicken. Continue to add sauce as you rotate so the chicken doesn't dry out.
Cook the chicken to 165 degrees – about two hours cook time.
Remove the beer can with tongs and enjoy!
---
Want another recipe from Chef Walls? He also did scallops with mint and pea pesto for 2018 Mother's Day!
Are you a fan of Chef Works gear and want to be featured on our blog? Have a recipe or want to submit a guest column? Email kgemmell@chefworks.com
---