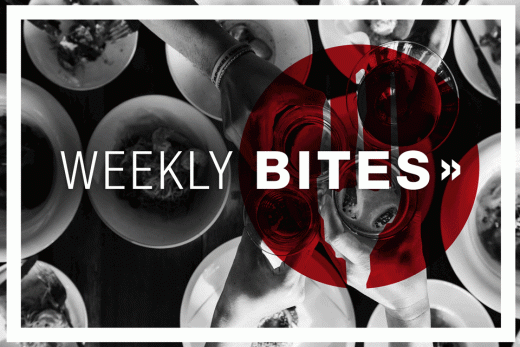 Welcome to Week 5 of 2020. Chef Works® Weekly Bites is where we dive into the notable and fun food stories of the week.
First up is guess the quote: "We must have pie. Stress cannot exist in the presence of a pie." (Do you know who said it? Answer at the bottom).
---
APPETIZER
For many, the Super Bowl commercials are just as good as the game. One commercial that aired, however, has drawn the ire of Impossible Foods. And now an argument of laxatives vs. poop (seriously) has spilled out over the internet.
A commercial from the Center for Consumer Freedom talks about a laxative ingredient in the plant-based meat. Impossible Foods shot back with a YouTube commercial. This is from the CNET story:
In response to the Super Bowl spot, Impossible Foods posted a parody of it on YouTube in which a spelling bee contestant is given a much simpler word, "poop." The spelling bee pronouncer (played by Impossible founder Pat Brown) proceeds to define it as "the stinky brown stuff that comes out of your butt" and that it's also "in the ground beef we make from cows."
You can see the whole story – including links to all commercials – here.
---
MAIN COURSE
---
DESSERT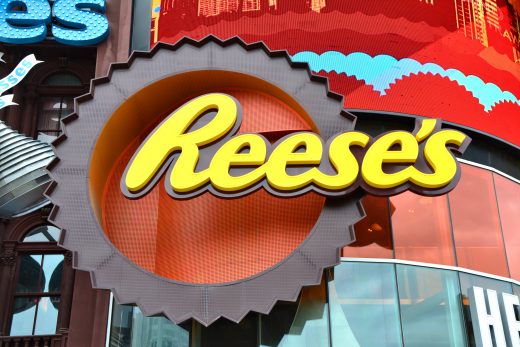 There is a new chocolate champ on the block – kind of. The team at Reese's Take 5 snatched the record of "World's Largest Chocolate Nut Bar" away from team Snickers just two weeks after it was set.
The Take 5 bar weighs in at a whopping 5,943 pounds, measures 9-feet long, 5.5-feet wide and 2-feet high – according to the Hershey Company.
You can read more here from MSN/CNN.
---
FOUND THE FORK
We spotted MasterChef Junior winner Logan Guleff — named one of the most influential teens by Time Magazine — working up some winter soups in his Gramercy Chef Coat.
Chef Logan appeared on Memphis Live with some hot tips for staying warm.
To keep up with all things Chef Works® — including industry news, product features and blog features — follow us on all of our social media channels. Facebook, Instagram, Twitter and LinkedIn. Be sure to use the hashtags #FindTheFork and #ChefWorks.
---
WEAR OF THE WEEK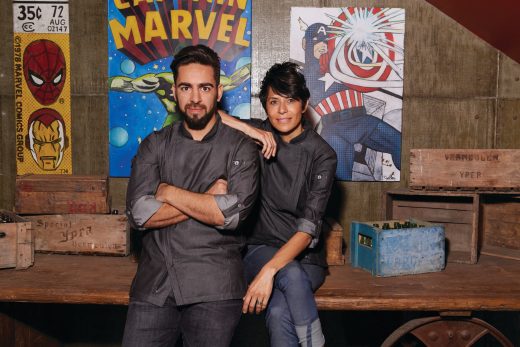 The Gramercy Executive Chef Coat is one of the signature pieces of apparel from our Urban Collection™.
The ultra-comfortable, 100 percent cotton denim fabric is available in black or indigo blue. Packed with features, like a single-breasted zipper closure, utility pockets and a a back-collar apron holder, the Gramercy feels executive, without an executive price point.
Exclusive cuts are available for women and men.
---
QUOTE ANSWER: David Mamet
---
Did you miss last week's Weekly Bites?
Get caught up: Week 4
---