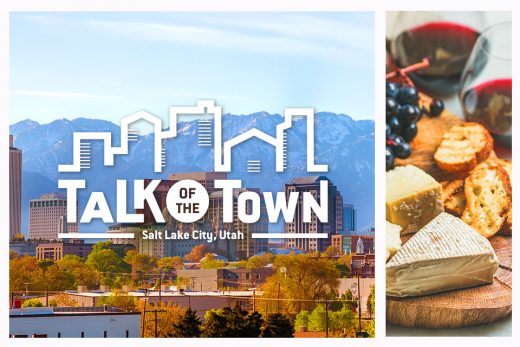 At the foot of Utah's Wasatch Mountains is a city that takes on a variety of meanings for many different types of people.
Salt Lake City wears a lot different hats. It is the international home of the Church of Jesus Christ  of Latter-Day Saints. It is a college town, with the University of Utah's Rice-Eccles Stadium keeping watch to the East. It is the seat of politics for the state and it also hosts an NBA team.
Not to mention the fact that several ski towns – including Park City and the famed Sundance Film Festival – are a bunny slope away and helps to drive tourism.
Lots of activities and lots of different people makes for a vibrant culinary scene.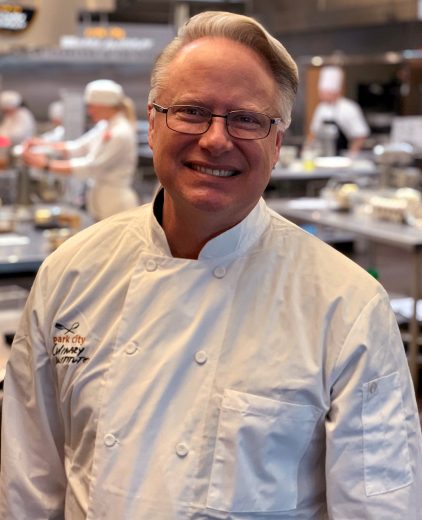 "Everyone loves delicious food, whether they are politicians or college kids," said Chef Bryan Woolley of the Park City Culinary Institute. "With four major universities [BYU, Weber State and Utah State] and an enormous community college all within a few miles of each other, the line between college student and politician is very small."
Most stories you read about Salt Lake City's food scene usually involve phrases like "best kept secret" and "surprisingly good." But local chefs are tired of being a secret, and they want people to know that SLC is on the map as a full-blown food town.
"We have so many talented chefs who are really pushing the food scene," said Chef Buzz Willey, chef-owner of Pallet Bistro, who was born in Salt Lake City, attended culinary school in San Diego and returned to his home nine years ago. "When I first got back there were only a few restaurants really pushing the scene. Now it's unbelievable how much talent we have in our city."
One of the elements that makes Salt Lake City's food scene so unique is the large Mormon population. Because of certain religious restrictions on alcohol and caffeine, restaurants have to come up with some creative solutions and dishes.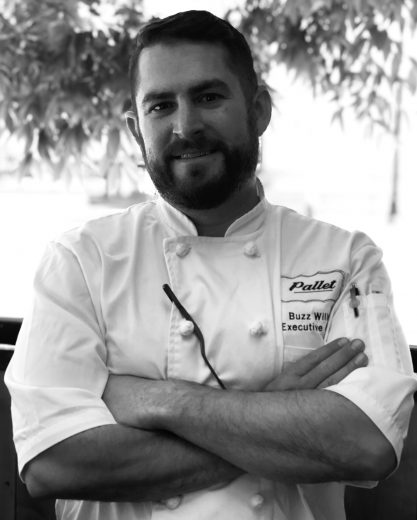 "The Mormon influence is certainly present, mostly in the liquor laws, however by no means controls the way in which we cook," said Mike Blocher, head chef and co-owner of Table X Restaurant. "We do have a one unique option that we feature on our menu to make sure everyone feels welcome. We are one of the only, if not the only, restaurant to feature a nightly chef's tasting that offers a wine paring or non-alcohol beverage pairing.
"… We find guests who don't consume alcohol really enjoy and appreciate this offering because it makes them feel like they are not missing out on a beverage pairing while enjoying the tasting menu."
With that religious influence comes a major influx of visitors. And chefs have to be nimble enough to account for a variety of tastes.
"I think you can pretty much find any style of food here because of the international influence of the church and so many missionaries returning from all over the world," Woolley said. "Church leaders come from all over and converge on SLC and they all want food from their beloved homeland or from the country they called home during their mission."
Farming also has a major influence on the region. Salt Lake City has four distinct seasons. And with that comes different seasonal fruits and vegetables to keep chefs – and menus – from getting stagnant.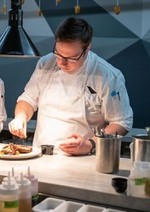 "We have an abundance of local farmers who take so much pride in what they do and have so much respect for the restaurants that partner with them," Blocher said. "The surrounding region influences us so much and we have been doing whole animal butchery here since Day 1 with all of our pigs coming a half hour away."
With the population continuing to grow – and with a vast and diverse crowd to keep the restaurants full – SLC will continue to evolve from "best kept secret" to "foodie destination."
"Salt Lake City has such a community feel to it," Willey said. "You can tell by the creativity and attention that the people put into their craft and the local artistry. There is a unique sense of pride among our cheese makers, chocolate makers, farmers, restaurants and the people who orchestrate this wonderful city. We have local breweries, amazing bartenders and we all have respect for what we do."
---
Be sure to check out all of our Talk of the Town features.
2020
2019