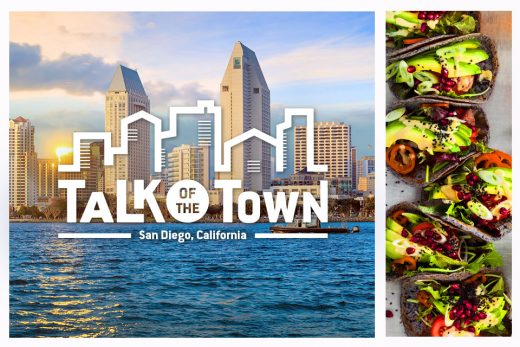 When the Chargers up and left San Diego for Los Angeles a couple of years ago, there were a few diehard fans who burned jerseys and protested. Then there was the rest of the city, which collectively agreed life would go on with the surfing, a world-class zoo, LegoLand, the Padres, miles of beaches and dozens upon dozens of other activities to do in "America's Finest City."
San Diegans don't get bored. And eating is very much one of those activities. Ever had a California burrito? San Diego says, you're welcome.
Chef Ron Oliver, who has been in San Diego for 22 years, after growing up in Los Angeles, has seen Southern California evolve as a region over the last few decades. And San Diego definitely has its own vibe when it comes to culinary.
"I've never thought of San Diego as L.A.'s little brother," Oliver said. "San Diego has its own identity that is very different from L.A. The scene in L.A. is more historic, vast and star-studded. You've got these iconic places like Musso & Frank Grill, Grand Central Market and Clifton's.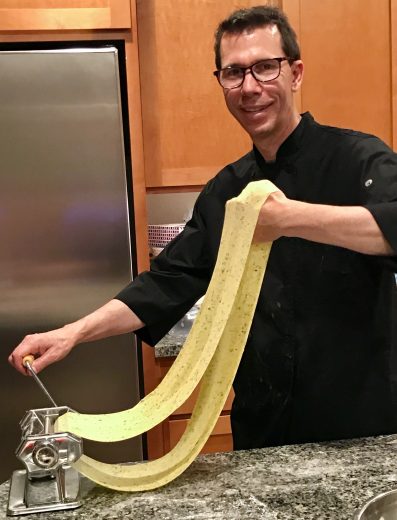 "The identity in San Diego is newer, more unbridled and largely based on our relationship with Baja California. The two sides of the border are slowly evolving into one region and it's steeped in collaboration."
One chef who can speak to that is Ruffo Ibarra of ORYX Capital in Tijuana, Mexico. He's worked on both sides of the border – and also at a two Michelin-star restaurant in Spain. As much as Baja influences San Diego, so goes San Diego's influence over Baja.
"The bicultural interaction between San Diego and Tijuana grows stronger every day," Ibarra said. "San Diego has influenced the craft beer movement in Baja, as Napa Valley inspired Valle de Guadalupe. And Baja has been the soul in so many new restaurants' menus, from ceviches to tacos. Tijuana has opened a world of Mexican flavor that has charmed all of California."
Understandably, San Diego is proud of its Mexican food heritage. And finding a place within that space can be difficult when there are – literally – hundreds of Mexican food options across the city. For the last four years, Christine Rivera has been the chef at Galaxy Taco in the seaside tourist community of La Jolla.
"San Diego is jam-packed with tacos everywhere," she said. "So how do you find your place? You try to do things that other people aren't doing. We grind our own masa every day. We have a full bar. We use ribeye for our steak tacos and Niman Ranch pork shoulder."
---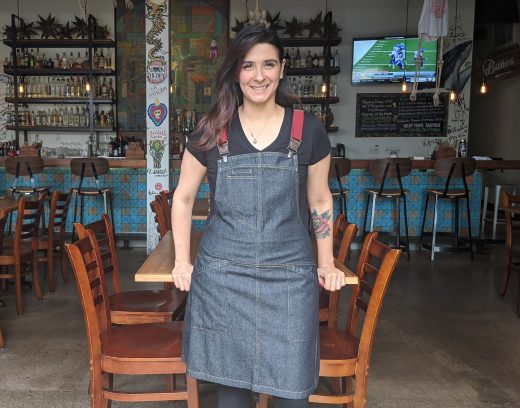 ---
But there's plenty more to San Diego than just Mexican food. The destination city hosts, on average, more than 35 million tourists each year. Being right on the ocean makes San Diego a great draw for fresh seafood and the region has helped pave the way for the craft beer boom of the last decade.
Additionally, Oliver noted that San Diego doesn't get enough credit for its diversity of ethnic cuisines.
"We have pretty amazing opportunities to experience different ethnic cuisines," he said. "We have awesome Arabic, African, Persian, Middle Eastern, Russian, Cuban – really from all over. So many restaurants have top-notch bar programs and there's a great wine culture. There really is something for everyone. It's a large city with a small town feel."
As the city continues to evolve, so too will its culinary scene. There is a massive military presence, plus it's home to booming biotech and healthcare industries. And the fact that it has one of the best climates in the world means new residents and tourists will continue to flock.
And yet, as Oliver points out, it's difficult to operate your own business in San Diego because of high operating costs. He's predicting that "sadly, for the service labor force, operators may be forced to combat this by leaning towards low-service or even no-service concepts."
Rivera had a similar thought – pointing to a likely surge in food delivery services.
"I think we're going to see less formal dining and more causal experiences," she said. "The goal of any chef is to have someone eat your food. If that is in my restaurant, then that's great. I want you to feel like you're at home. But sometimes you just want to be home. No matter where you're eating, I want you to enjoy it."
---
Check out other cities from our Talk of the Town feature: