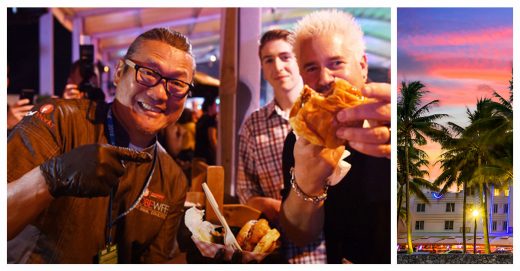 ---
Each month in 2019, Chef Works will be spotlighting a different city and some of the chefs who help make the culinary scene shine. This month we're looking at Miami. Are you a fan of Chef Works gear and work in Las Vegas? You're up next in February. Email kgemmell@chefworks.com about what makes the Vegas culinary scene so great and you might be quoted!
---
You can try, but it's nearly impossible not to associate the Miami food scene with savory Ropa Vieja, Cubano sandwiches, sweet flans and delicious coffee. That's the proper first instinct because that reputation is well-deserved. But a deeper dive into the Magic City's culinary scene proves that's just the tip of the fork.
Diversity reigns supreme in a town teeming with flavors from up and down North and South America.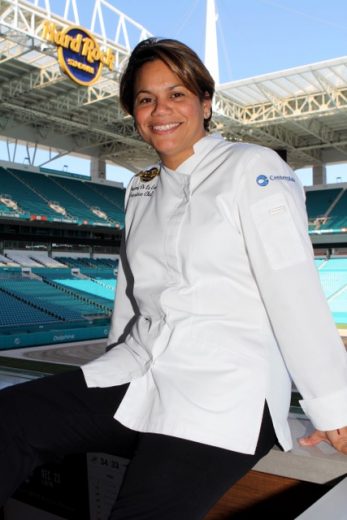 "We are a melting pot," said Chef Dayanny De La Cruz. "You have beautiful Venezuelan communities to the Cubans who are the heart of the city and then you go North and you start getting into the roots of the South with smoked meats and barbecue."
De La Cruz knows a little something about capturing all of the flavors Miami has to offer in one location. As the executive chef at Hard Rock Stadium – home of the Miami Dolphins, Miami Hurricanes and the Orange Bowl, among other events – her job is to encapsulate as many local flavors as possible and then spread them across dozens of food venues within the stadium to service tens of thousands of people per event.
Her kitchen is very much a metaphor for Miami itself.
"The way I view my workforce, they don't work for me, they work with me because I have 10 different cultures in my kitchen," De La Cruz said. "I have Haitians and Peruvians and Argentinians – Dominicans and Puerto Ricans. My creativity comes from all of them. That's Miami in a nutshell."
---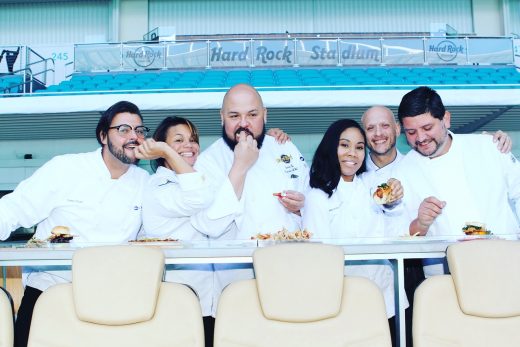 ---
Chef Paula DaSilva, a Hell's Kitchen alumna and executive chef at the Ritz-Carlton in Fort Lauderdale, joked it would take multiple interviews to touch on all that Miami's culinary scene has to offer.
"Because we are such a diverse community, it's hard to identify just one or two things because there is too much good stuff to try," she said. "I think the one thing that people should know is that while we have a lot of big-name chefs here and some well-known up-and-comers, there are so many great mom-and-pop shops that you shouldn't overlook. Just because there's not a celebrity chef, that doesn't mean you shouldn't try it because a lot of those places have the best food."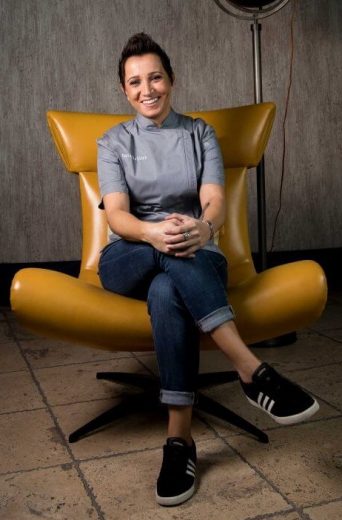 Trends on the rise in Miami include food markets, a strong vegan influence and a burgeoning craft beer scene. And while Florida is rightfully known for its massive citrus production, its produce farmers shouldn't be overlooked.
"There are so many farms here that put their heart and soul into everything they do," DaSilva said. "Florida is very strong for produce, pretty much year-round with the exception of a couple summer months. So seasonally, you always have amazing produce and that heavily influences what the city has to offer."
The best advice — try everything!
"The way I think of Miami, it's really food by street," De La Cruz said. "You can be in Calle Ocho and then you move out of there and you find a great Venezuelan restaurant and you move out of there and find fantastic Caribbean food. You don't even have to get out of the city. You just have to go from street to street. I think that's what makes it such an amazing city to visit. It's all about having so many cultures that make it so colorful."
---
Chef Works will again serve as the official Culinary Apparel sponsor at next month's Food Network & Cooking Channel South Beach Wine & Food Festival. This is the sixth consecutive year Chef Works will be providing chef coats and aprons to the chefs and staff. Here's a recap of our experiences there in 2018!