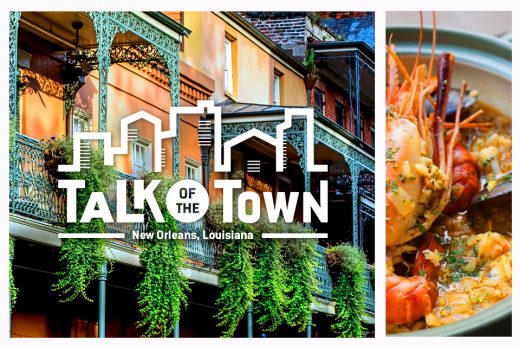 Jambalaya, Po'boys, beignets, Oysters Rockefeller, gumbo, Bananas Foster … the staggering list of mouth-watering delicacies New Orleans has given to the world will rock you like a Hurricane with a double shot of 151.
But those in the kneaux/know understand that Creole creations are just the tip of the Gulf when you start diving into all that The Big Easy has to offer. Swimming in fresh seafood – and Southern hospitality – New Orleans has an expanding flavor profile that still manages to keep its traditional feel.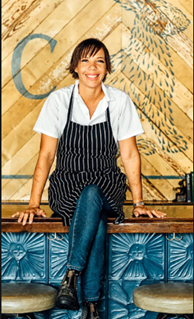 "People here love to dine out and I definitely think the life of the city influences everything we do as chefs," said Nina Compton, chef at Compère Lapin and Bywater American Bistro. "We don't have many finicky eaters here and never feel boxed in which really allows us to create. People here love to experience food together."
More than three centuries of Canadian and European immigration, mixed with native cuisine, have established the base for one of the most recognizable culinary scenes in the world.
"The proud heritage of New Orleans, grounded in the French Quarter, has established such a unique cuisine—principally French, with definite Spanish influence and contributions from Italian cooking," said Slade Rushing, executive chef at Brennan's Restaurant New Orleans, which is part of the Brennan Restaurant Group. "Since [the group] started in 1946, we've tried to continually redefine Creole cuisines, which often results in a more refined and urban version of the local fare."
The Creole concept of culinary can go in many different directions and take on a wide variety of tastes.
"The culinary scene in New Orleans is still the gumbo pot it's always been, but it's also evolving to match modern palates and influences," said Brian Landry, Chef/Owner of QED Hospitality. "Some of our menus are distinctly Creole with focuses on Italian and Spanish influences. We pay homage to the past while surprising our guests with dishes that use modern techniques and ingredients."
Like all major culinary cities, you're going to get different flavors from different neighborhoods. The French Quarter is the most well-known hotspot and probably your first stop. Sure, experience all it has to offer. But don't be afraid explore.
---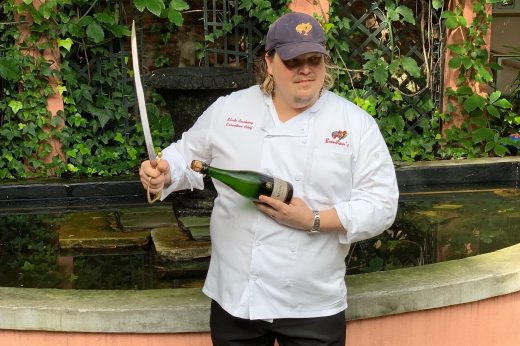 ---
"In New Orleans you can experience the places that have pure tradition and nostalgia or head off the beaten path and taste some of the best cuisine using our local ingredients," said Chad Roldan, executive chef of the New Orleans Downtown Marriott. "The Southern Hospitality is top-notch and there is something for everybody. It seems like a new restaurant is opening every week."
Interestingly enough, Brennan, Compton and Landry all point to another culture that is quickly making an impact on the culinary scene.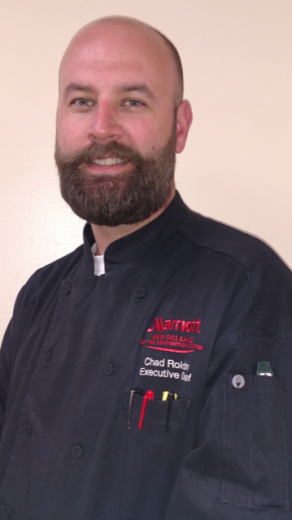 "I don't think a lot of people know that we have a huge Vietnamese population," Compton said. "Many of the shrimpers in the city are Vietnamese and it started with what they'd make when they go out to sea and now we're starting to see that blend of traditional Creole melded with Vietnamese flavors."
Added Brennan: "The Vietnamese community and their exceptional produce, work ethic and culinary influence have been here for years … [and] being a city molded by the French culture, it's not too far removed from the French foundations we see in Vietnamese cuisine."
The landscape and the population might be changing, but some things about New Orleans will always remain the same.
"Ever since [Hurricane] Katrina [in 2005], New Orleans has become "richly seasoned gumbo" again — meaning the support of so many people has brought in more diverse cultures into the community," Rushing said. "New Orleans has always been called a melting pot for several societies, which is the foundation for its great and popular cuisine. And now it is expanding with influences that are giving it a more worldly approach and not just centered on Creole and Cajun. It will continue to develop, but New Orleans will never lose sight of its roots. That is why it will remain unique and continue its traditions and culinary customs."