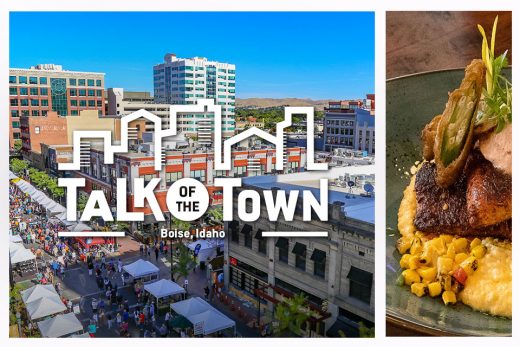 Somewhere between West Coast innovation and Midwest charm is Boise, Idaho, a capital city that's always on the precipice of expansion while still embracing its roots.
"It doesn't have a big city feel," said John Berryhill, chef-owner of Bacon. "I feel like culturally you get all of the amenities of a larger city. But you also have the amenities of a small and tight-knit community."
Of course, there's a lot more to Boise than just potatoes, "smurf turf" and Fiesta Bowl lore (though it's hard not to think about Boise without calling back to the famed Statue of Liberty play in '07). With residents and corporations looking for the next major city to occupy, Boise's culinary scene had to evolve to accommodate that expansion as west and east came together.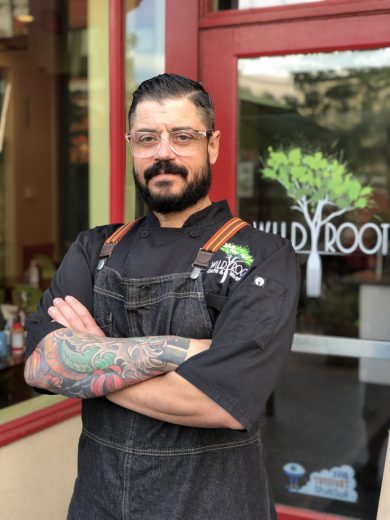 "I transplanted from Chicago eight years ago and, coming from one of the country's culinary meccas, I felt like a lot of restaurants were catering to the meat-and-potatoes mindset," said Michael Trebbi, chef-owner of Wild Root Café & Market. "What we found was a vibrant and outdoorsy crowd. Idaho is beautiful and folks out here are super active. So why not match that diet to your lifestyle?"
Perhaps the most seismic shift to Boise's culinary scene occurred 11 years ago during the recession. The bulk of the country was hit hard and it altered the way consumers spend their time and money. Like other mid-major cities, Boise had to find a "flavor profile," so to speak, that would resonate with residents and bring them back out to restaurants.
"I think in 2008 we saw some of our best and most respected chefs in town get decimated," said Chris Hain, executive chef and food and beverage director at the Grove Hotel. "There isn't so much a 'fine dining' scene anymore as there is a little bit of everything. You're seeing concepts that are really approachable so nobody is left out due to exclusivity. You can push the boundaries, but you don't have to be exclusive while you're doing it."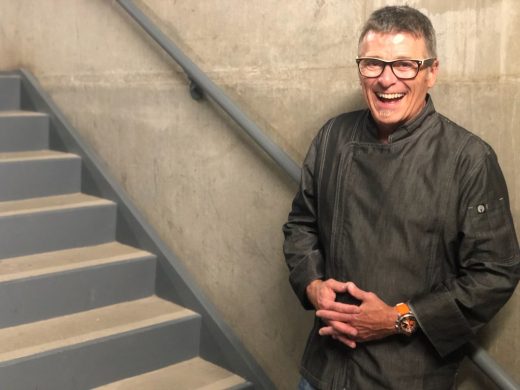 If you watched the ESPN broadcast of the Boise State-Marshall football game a couple of weeks ago, you might have heard color analyst Jim Mora poking fun at the Boise State offensive line for taking their quarterback out for sushi. "Who does that in Boise?" he asked rhetorically and playfully.
Turns out Boise's scene is a lot more on-trend than people on the outside might have thought.
"We certainly have had a surge in culinary styles and particularly what we're doing with farm-to-fork," Berryhill said. "You've got some Pacific Northwest flavors and some fantastic chefs and [James] Beard nominees. There is a good sense of competition in the downtown scene."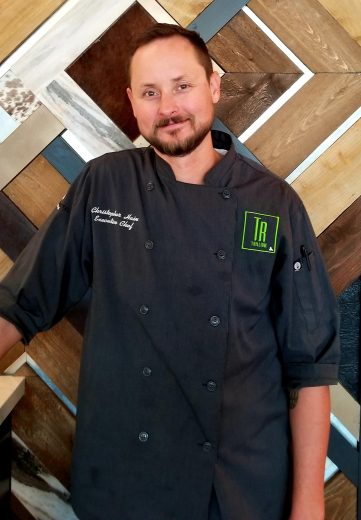 Noted Trebbi: "Boise is definitely not the same place that it was when I came here eight years ago. The culinary scene is very progressive with new talent coming in. The approachable real estate to get operations rolling is second to none. The scene is blowing up with so many talented chefs putting down some legit offerings."
Every major city still has some old-school concepts and higher-end chains. Boise is no exception with respected establishments like Ruth's Chris, Chandlers and Melting Pot all within a few blocks of each other. Hain said a lot of Boise chefs are trying to create an alternative that is a balance between high-end and casual.
"Many of us have done the white-linen concept and now we're looking to break away from that a little bit so the market isn't saturated," he said. "I like to have composed plates. But at the same time I'm not too worried about the bourgeoisie aesthetic. You can still bring new-vogue cuisine and retain the culinary techniques we all have in our arsenal."
The "new vogue" might be the West Coast influence. But the love of comfort food is very much a part of Boise's personality and charm.
Berryhill's restaurant built its reputation on bacon – hence the name.
"If you screw up bacon, at the end of the day, it's still bacon," he joked.
Added Hain: "I like big, indulgent plates. I like butter. When you go out to eat, you want to indulge. I think people in Boise embrace that."
---
Check out other cities from our Talk of the Town feature: