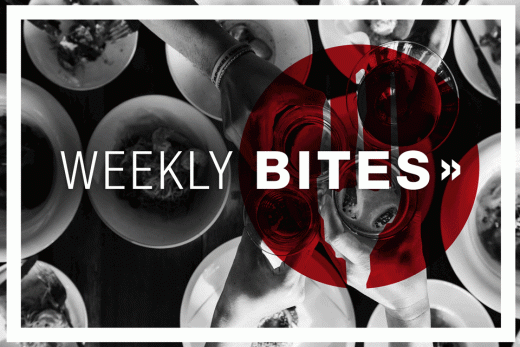 Welcome to Week 38 of 2019. Chef Works® Weekly Bites is where we take a dive into the notable and fun food stories of the week.
First up is guess the quote: "You can't just eat good food. You've got to talk about it too. And you've got to talk about it to somebody who understands that kind of food." (Do you know who said it? Answer at the bottom).
---
APPETIZER
A California bill, which could re-define how "gig" workers are classified, continues to make its way through state legislation. What does that mean for food delivery apps?
As the San Francisco Chronicle explains, if or when this legislation becomes law, "hundreds of thousands" of gig-economy workers — including those who deliver meals for companies like DoorDash, UberEats, and GrubHub, as well as InstaCart shoppers and Postmates drivers — will be reclassified as employees, as of January 1, 2020.

"This isn't perfect, but I think this goes a long way to protecting workers, legitimate small businesses, legitimate businesses that play by the rules, and we as taxpayers that have to clean up the mess when these businesses don't provide enough for their workers," Assemblywoman Lorena Gonzalez told The OC Register on Wednesday.
You can read the full story from Food & Wine here.
---
MAIN COURSE
How are farmers and chefs fighting to protect the poblano chile? MSN has the report.
Why should a tiny country in Europe's Eastern Bloc be your next wine destination? Foodwineclick has the skinny on Moldova's wine scene.
Anyone who crossed paths with Antony Bourdain – or the hundreds of thousands of people who watched him on television – knows that he had a passion for culture and art. Now much of that collection – including some prized culinary pieces – are set to go to auction, via artnetnews.
---
DESSERT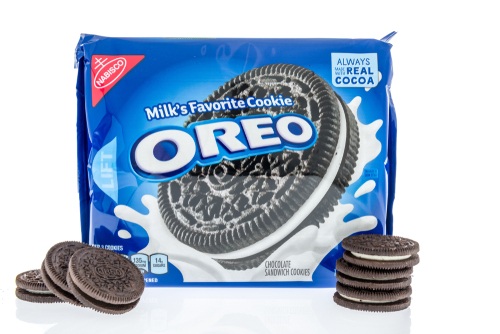 This is one of the happiest times of the year for Oreo fans! The mystery bag-o'-cookies is back. From this week through the middle of November, the mystery flavor will be out there for the tasting. Pop Sugar has the report.
---
FOUND THE FORK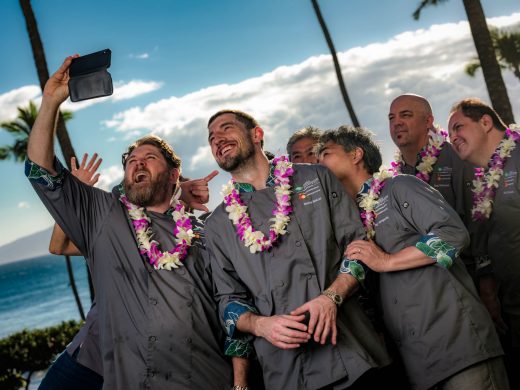 We're only a couple of weeks away from one of our favorite sponsorship events. Chef Works® will be out at Hawaii Food & Wine Festival as the official culinary apparel sponsor for the ninth straight year! We'll have some more details in coming weeks. But the custom chef coats are always a hot topic!
Don't forget to follow Chef Works® on our social channels for all of the happenings: Facebook, Instagram, Twitter and LinkedIn. Be sure to tag us with #FindTheFork and #ChefWorks.
---
WEAR OF THE WEEK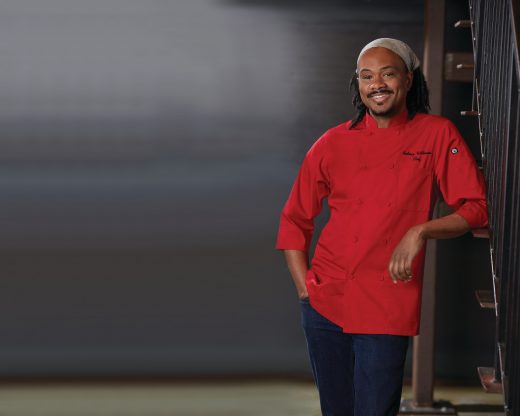 The Morocco Chef Coat is a Chef Works® best-seller for a reason! This three-quarter sleeve jacket is one of our most versatile offerings because of its wide range of colors and middle-of-the-road sleeve length.
It's great for long-sleeve fans who want to go a little shorter — but aren't fully ready to commit to short sleeves. And with seven different colors to choose from, there's going to be a a look that matches your personality and brand.
Chef Sabrina Tinsley, our October 2018 Chef of Chef Works®, is definitely a fan!
---
QUOTE ANSWER: Kurt Vonnegut