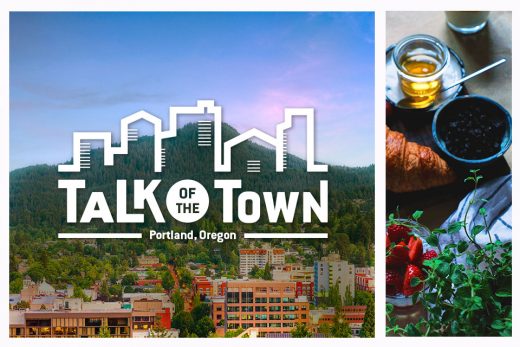 Toeing the line between growing metropolis and laid-back city, Portland, Ore., has still managed to "Keep Portland Weird" while continuously evolving into a must-visit destination in the Pacific Northwest.
Whether you're a fan of Portlandia – and want to put a bird on everything – or you're thinking of visiting the birthplace of James Beard, Portland has a wide-ranging culinary scene that's sure to entice foodies and traditionalists alike.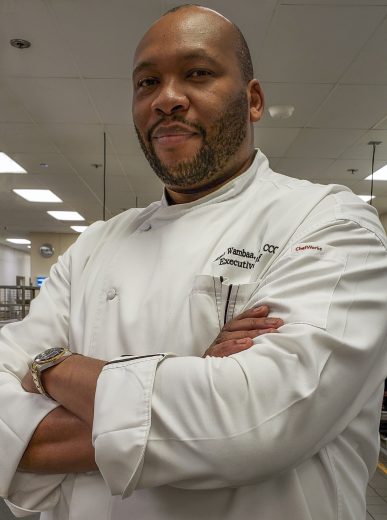 "I think something that defines Portland is that it can't really be defined," said Chef Allan Wambaa, executive chef of pacificwild Catering. "The food is so quirky and there is always a twist. Things are not always what they seem and the ingredients are always used in creative ways and I think that makes us different from the rest of the country."
That's a big reason why Chef Adam Schuller decided to make the move from Santa Cruz, Calif., up the Pacific Coast.
"It was definitely the quality of the food scene," said Schuller, executive chef at The Original Dinerant, part of the Sage Restaurant Group which has concepts across the country. "I came here because I wanted to focus on the quality of the land the food comes from and the quality of life of the farmer.  This was a food community that I wanted to know better."
Outdoor life is a huge part of the Portland scene. That makes sense, considering athletic apparel companies like Nike and Columbia have decided to call "Stumptown" home. The convergence of the Willamette and Columbia rivers, combined with miles of hiking, create an environment well-suited for the outdoor enthusiast.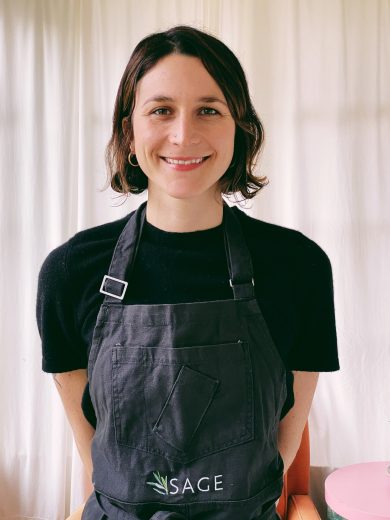 "That's one of my favorite parts of living here," said Mimi Saine, a personal chef and nutritionist with Sage Holistic Nutrition, who moved down from Seattle in 2016. "I would say Portland is known for perfecting the fast-casual concept – young, hip, counter-service restaurants that serve cheap, yummy food and have a good vibe."
The Willamette Valley's fertile wine country has also helped contribute to the overall region's culinary scene.
"We're known for our pinot noir," Wambaa said. "I wasn't much of a wine drinker before I got here, but now I'm a very proud, wine-drinking Oregonian. The presence of the wineries is a big deal because chefs are always looking for the best pairings based on the wine that's available."
That might make it seem like dining in Portland is high-end. It is – but not the way you might think. While every major city has the "white linen tablecloth" restaurants, the majority of dining in Portland is less formal and more communal.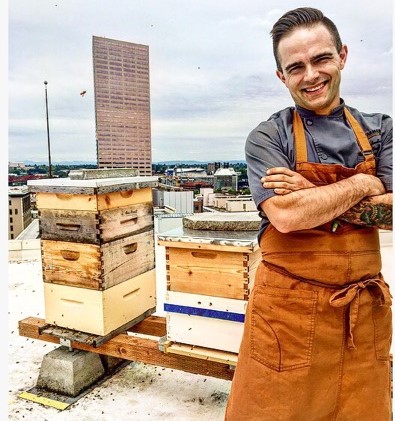 "I love that it doesn't cost much to have a memorable restaurant experience in Portland," Saine said. "The food scene is really innovative and creative, but in an approachable way. Portland sets a high bar."
Added Schuller: "Everybody wants to try to perfect the Pacific Northwest Cuisine and put it on the map. But it's not necessarily going to be Michelin Star-style cuisine. There are too many food carts that lower the price point. No one wants to have a fine-dining experience when they have a food cart option.
"When the acclaim finally does come, it will be because of the chef and what he or she is doing in the industry. It won't necessarily be the food – because everyone here makes great food."
---
Be sure to check out all of our Talk of the Town features from 2019.