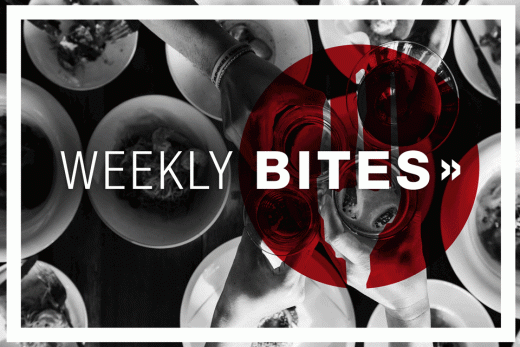 Welcome to Week 2 of 2020. Chef Works® Weekly Bites is where we take a dive into the fun and notable food stories of the week. First up is guess the quote:
"I watch cooking change the cook, just as it transforms the food." (Do you know who said it? Answer at the bottom).
---
APPETIZER
Taco Bell is making a bold move to try and attract some of the top talent in the hospitality industry. Among the 2020 goals for parent company Yum! Brands is to bump up manager salaries – in some cases up to $100,000 per year. That's nearly double the industry standard.
Here's an excerpt from Nation's Restaurant News:
According to the Chain Restaurant Total Rewards Association, the average pay for a QSR general manager is $55,341. Some Taco Bell managers taking part in the test could be nearly doubling their salary when compared to their QSR peers.

Still, Taco Bell managers taking part in the pilot wouldn't be the highest paid store leaders in the fast food world. Taco Bell's neighbor, Irvine, Calif.-based In-N-Out Burger, is known for paying managers anywhere from $100,000 to $150,000 a year along with bonuses for meeting store goals.
You can read the full story here.
---
MAIN COURSE
---
DESSERT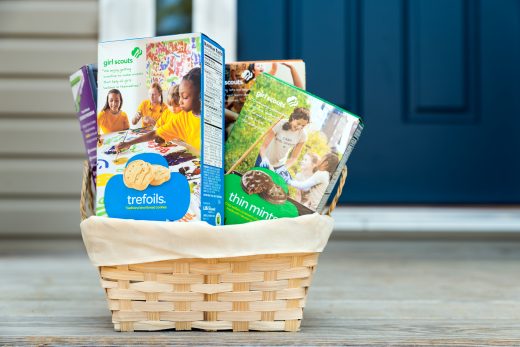 There's a new flavor of Girl Scout cookie coming out! This is not a drill, people! The onslaught of Thin Mints and shame from overindulgence is almost upon us. Now Lemon-Ups are bursting onto the cookie scene with inspiring messages and a sweet, crisp texture. TheKitchn has the information here.
---
FOUND THE FORK
Did you know that Chef Works® is in more than 90 countries? We love to tell the stories of customers outside of our borders with our monthly International Chef of Chef Works® feature on the blog.
But we really love when our international customers post pics of themselves on social media! Check out Canada's Cilantro and Chive and their new look for 2020!
To keep up with all things Chef Works® — including industry news, product features and blog features follow us on all of our social media channels. Facebook, Instagram, Twitter and LinkedIn. Be sure to use the hashtags #FindTheFork and #ChefWorks.
---
WEAR OF THE WEEK
The Cilantro and Chive crew is looking pretty darn good in their assortment of Chef Works gear! They've got Springfield Chef Coats  (also available in a women's cut) for the back of the house, Women's Detroit Shirts for the front of the house and both the servers and the chefs are sporting the Portland Bistro Aprons.
Here's the inside scoop on the Springfield.
The Portland family of aprons – with wonderfully textured lines and criss-cross bar tacks – comes in Chef's Bib, Bib, Bistro, Half Bistro and Waist.
The Detroit shirts come in cuts for women and men – with the men's styles including long sleeve, 100 percent cotton or a poly/cotton blend.
Put it all together and you have a gorgeous representation (see above) of how the right uniform program and completely elevate your restaurant!
---
QUOTE ANSWER: Laura Esquivel