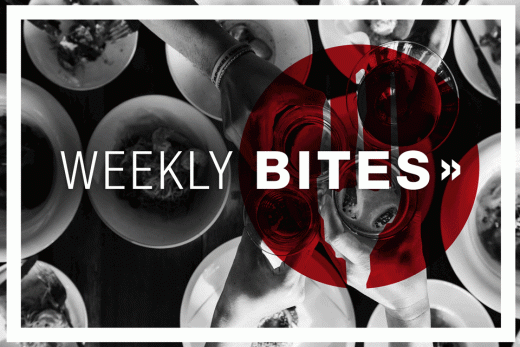 Welcome to Week 47 of 2019. Chef Works® Weekly Bites is where we take a dive into the fun and notable food stories of the week.
First up is guess the quote. "Food is the most primitive form of comfort." (Do you know who said it? Answer at the bottom).
---
APPETIZER
♫ Somewhere, beyond the sea; somewhere waiting for me … ♫
We start this week's Bites with a cocktail — a very, very old cocktail. Explorers have discovered shipwrecked bottles of cognac that date back one hundred years ago to World War I.
Here's an excerpt from Food & Wine:
Despite being found before Y2K, as Ocean X Team explains, the remains of the S.S. Kyros wreck have "during the years been heavily damaged by fishing trawls and trawl boards," and as a result, several time, it has "been cleared from nets to make it possible for divers and unmanned underwater vehicles (ROV's) to access the wreck." But on October 22, the Deepsea Worker salvage vessel returned to Sweden with the final haul of cargo recovered from the Kyros—a significant supply of De Haartman & Co cognac and Benedictine liqueur, the latter of which is still produced by Bacardi.
You can read the full story here.
---
MAIN COURSE
---
DESSERT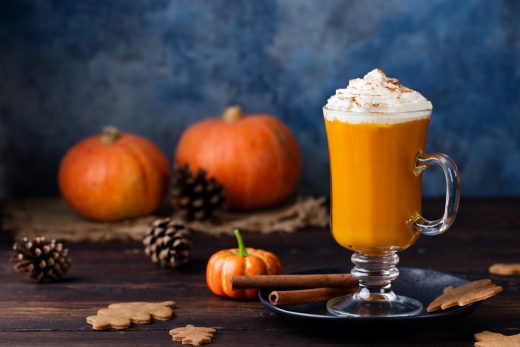 What's trending in the world of desserts right now? Nation's Restaurant News has the skinny on the sweet treats that are floating about the industry. Get the breakdown on shakes, pies and everything pumpkin spice.
---
FOUND THE FORK
The San Diego Bay Wine + Food Festival was a glowing success with chefs – local and from across the country — converging for a week in America's Finest City. Chef Works® was once again thrilled to be the official culinary and hospitality sponsor.
Cheers to Chef Aaron Allen (pictured above), who was named the Chef of the Fest. He's wearing his Springfield Chef Coat, one of hundreds of pieces of apparel Chef Works® donated for the event.
For all Chef Works® news, you can follow us on our social media channels: Facebook, Instagram, Twitter and LinkedIn. Be sure to use the hashtags #FindTheFork and #ChefWorks.
---
WEAR OF THE WEEK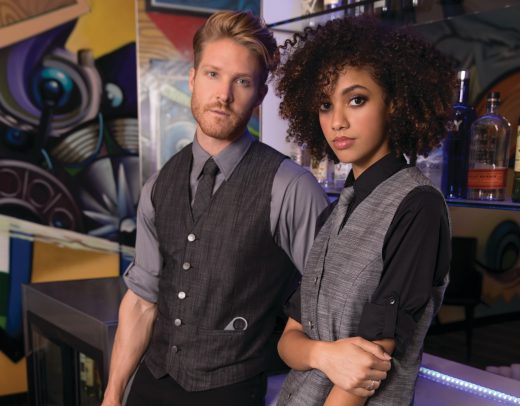 Look your best in a vest. Whether you're outfitting a bartender, server or brand ambassador, a fashion-forward vest can elevate any front-of-house look. The Men's Fairfax Vest and the Women's Augustine Vest pair perfectly with our wide selection of shirts, neckties and bow ties.
Both are available in three on-trend colors so you can mix-and-match or pick one look that fits your property. Each vest has two welt pockets, a button front, inner paisley lining and back ties with adjustable slider.
---
Quote answer: Sheila Graham