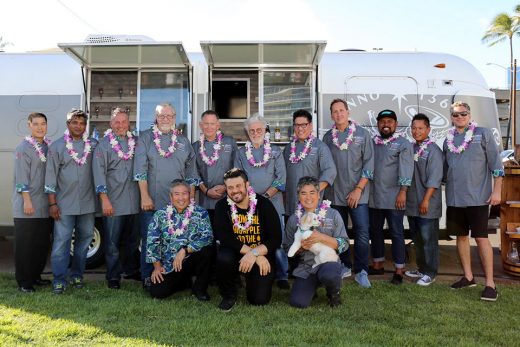 ---
There is no better way to get direct feedback from customers than to go exactly where they are. It's that level of customer dedication that has helped make Chef Works® the global leader in culinary and hospitality apparel.
We know chefs and they know us. Each year we host dozens of chefs at our San Diego headquarters and they meet with our product development team. Those meetings are critical as we continue to make innovative advancements and fine-tune our products for market.
"Getting to spend time with the entire Chef Works® team is amazing," said Chicago-based Chef Amber Lancaster, a Food Network champion who recently spent a day with our product development team. "Getting the scoop on some of the goods before they are out on the market and for the world to see was a very cool experience. I love that they value my feedback."
If the restaurants, hotels, hospitals, culinary schools and country clubs are our proving grounds, then the food and wine circuit is our testing grounds. Chef Works® serves as the official culinary apparel sponsor for dozens of food and wine festivals each year – including some of the most prestigious in the country like the Food Network & Cooking Channel New York City Wine & Food Festival, and Pebble Beach Food & Wine.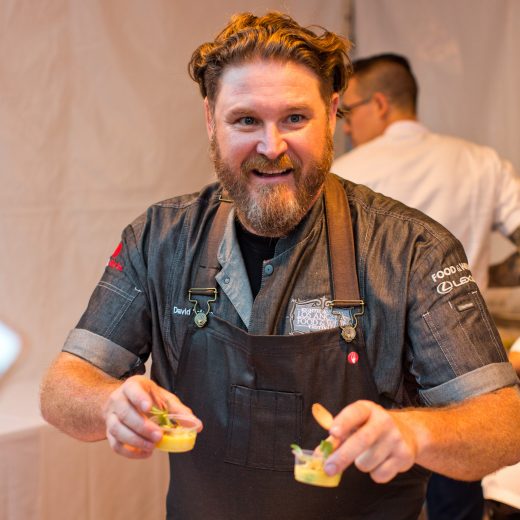 Coast to coast – and even out on the Hawaiian Islands – Chef Works® is putting in the miles to make sure our gear is right.
"Our partners are so crucial to the work that we do at Hawai'i Food & Wine Festival," said festival CEO Denise Yamaguchi. "Each year, since the beginning in 2011, Chef Works® has supported the festival, helping our chefs to look their best in the finest quality chef coats while creating the picture-perfect and tasty experience for our guests."
From these festivals we gain valuable, direct feedback from chefs about what features do and don't work. Do they use the back-collar apron holder? Do they like the award-winning Cool Vent™ stretch paneling? Do they want more? Less? Do they like a traditional, executive coat?  Or do they prefer something edgier from our industry-changing Urban Collection™?
"The feedback we get from chefs is invaluable as we constantly assess what works for our customers," said Payton Palacio, sponsorship and social media coordinator for Chef Works®. "We've been with some of these festivals since they first started and it's fantastic to see them evolve and for Chef Works® to share in that success."
ABOUT CHEF WORKS
Chef Works is the global leader in culinary and hospitality apparel with unrivaled distribution in more than 90 countries.  With an emphasis on fashion and function, Chef Works dresses the back of the house and waitstaff for a diverse range of customers including: International hotel chains, award-winning restaurants and bars, culinary schools, food service companies, laundries, assisted living facilities and upscale cinemas. The family-owned-and-operated business has helped pave the way for the current culinary uniform movement by working directly with celebrity chefs, industry leaders and hospitality influencers to develop innovative, fashion-forward garments.