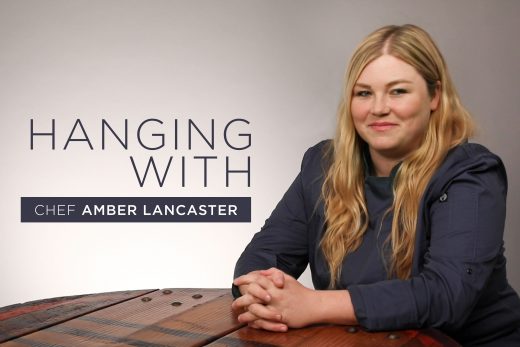 We know chefs. Chefs know us. And we love when we can get them into the Chef Works® HQ for some collaboration.
Last week, Chef Amber Lancaster, the head chef at The Allis at Soho House in Chicago, spent a day with the Chef Works® team to talk shop.
The morning started with a tour of the Chef Works® San Diego office – which serves as the U.S. hub for the international company. Then it was straight to the studio, where Lancaster did a photo shoot in some Chef Works® bestsellers (and a few products we can't show you yet!).
---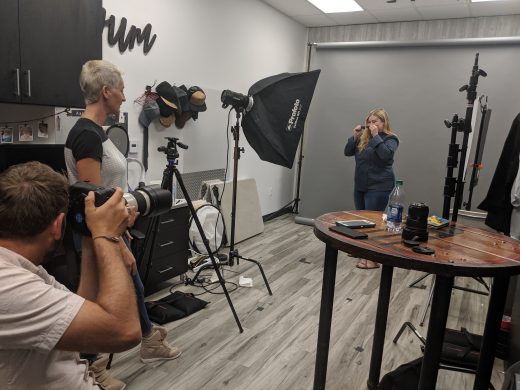 ---
She also did some interviews with the marketing team, filmed a video podcast and answered some food-inspired ink-blot questions.
But maybe the most important part of her visit was the time she spent with the Chef Works® designers and product development team. The "PD" squad spends a lot of time talking with chefs and industry professionals to find those little details that make our gear the best on the market.
"Getting to spend time with the entire Chef Works® team was amazing," said Lancaster, a Food Network veteran and Guy's Grocery Games champion. "It was all a highlight. Getting the scoop on some of the goods, before they are out on the market and for the world to see, was a very cool experience.
"I know I can't talk about them yet. But chefs are going to go crazy for them!"
The product development team spent about 90 minutes with Lancaster, talking over every inch of her uniform from pants to chef coat to apron. What does she like? What bothers her? What are the practical details and the superfluous ones?
---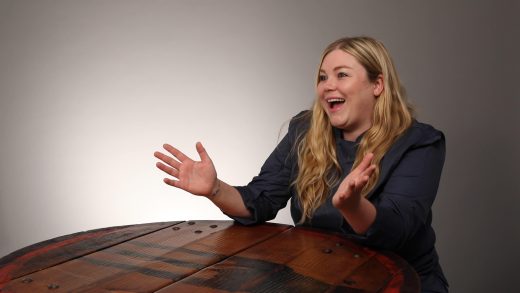 ---
"Chef Amber is one of the hottest chefs in Chicago and because of her network television appearances, the entire country is getting to know her," said Amanda Stuckey, vice president of marketing for Chef Works®. "Having that one-on-one time with her and really taking a deep dive into what works and doesn't work about her culinary apparel is what Chef Works® is truly all about. We loved hosting her and can't wait to start applying her feedback into our next round of apparel."
Lancaster, who was our September 2018 Chef of Chef Works, has a few more major network television appearances on the horizon in the next few months. We can't talk about them yet. But you can follow her on Instagram for all of the updates.